More voices are urging movie goers to skip one of this year's biggest releases, "Ender's Game," because the author of the 1985 novel on which it's based, Orson Scott Card, is outspokenly against marriage equality. Card is urging them to do the opposite.
"Ender's Game" stars Abigail Breslin, Harrison Ford, Hailee Steinfeld, Asa Butterfield, Ben Kingsley and Viola Davis.
Following cries for boycott of the movie, Card has issued a statement to EW asking fans to give the film a chance before mindlessly skipping it because of his political views.
"Ender's Game is set more than a century in the future and has nothing to do with political issues that did not exist when the book was written in 1984," he says.
"With the recent Supreme Court ruling, the gay marriage issue becomes moot. The Full Faith and Credit clause of the Constitution will, sooner or later, give legal force in every state to any marriage contract recognized by any other state," Card continues.
He's also pleading for tolerance and understanding.
"Now it will be interesting to see whether the victorious proponents of gay marriage will show tolerance toward those who disagreed with them when the issue was still in dispute," he says.
Voices online point to one of his speeches from 1990, in which he said laws against gays were necessary and that, whoever was caught violating them, should no longer be considered "acceptable, equal citizens within that society."
With this in mind, do you have any plans to see the film, which comes out in November? Furthermore, do you think you or anyone else should skip / boycott it because of Card's beliefs when he's not even involved per se in the film?
Let us know in the comments section below.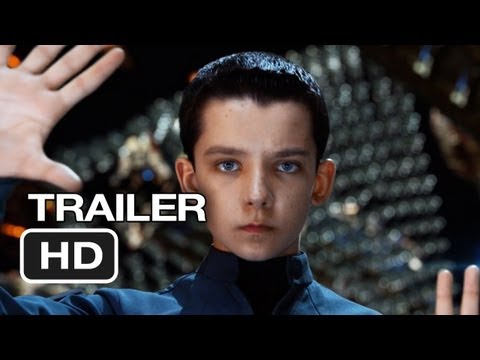 Play Video