If you're struggling to find a decent web browsing experience for your iPhone and can't, look no further than Opera Coast. Norway-based Opera Software ASA has just released an iPhone-native version of the browser and it completely tarnishes every other browser in every possible aspect.
Initially made for iPads, Coast was already a brilliant Internet surfing tool featuring touch-centric controls and an interface so intuitive you'd start to wonder how you lived without it. The realization comes when you go back to using a normal browser, which suddenly seems cumbersome and unappealing.
Now that Coast is also available for iPhone, you can finally set aside Chrome, Puffin, Mercury, and even Apple's Safari, and just surf the web exactly how you should. Yes, although Apple did a fair job with the latest version of Safari, it's only half baked.
Coast by Opera is now called Opera Coast. In version 3.00, iPhone customers are introduced for the first time to a simplified home screen, visual search with animated text suggestions and seamless transition to Google, redesigned recent sites, a share menu so awesome you'll want it across the entire OS, and even some safety information.
New features available for both iPhone and iPad include "Stuff we like," which Opera describes as "suggestions for discovering popular sites from where you are and interesting sites to waste time on" (this shows up in search before you start your query), more nifty wallpapers, automatic iCloud syncing, and a new design for context menus.
Newcomers are greeted by a cool introduction guide on their first launch of the browser. Each key feature is cleverly demoed in a small looping animation and just a handful of words, in what complements Apple's devices 100%.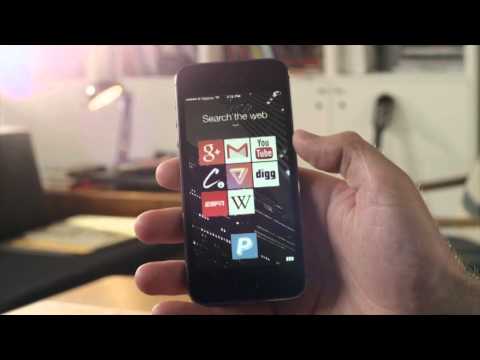 Play Video
There's more. Opera says it has carried out some security, performance, and stability improvements in the app, and avid users will notice big performance enhancements in search. The browser will use much less storage space and will boot up faster, and there's new support for more icon types, faster flip animations when opening and closing sites, and better automatic password saving.
The updated version also includes "the ability to reload a site when there is no or bad network and give better feedback about the loading progress in these cases," according to the release notes. Opera coast requires only iOS 6.0 and works with most iDevices currently in circulation today. Download Opera Coast 3.00 for iPhone or iPad at the supplied link (universal app).