Over the past days, the actors of the Jersey Shore TV series mentioned on Twitter that their online accounts were hacked. However, they haven't provided many details.
On Thursday, one of the hackers involved in the attack contacted Softpedia and provided us with the details.
Apparently, this was the work of Trojan, of TeamHype, the same hacker group that made the news earlier this year for hacking Xbox Live accounts of some Microsoft employees.
The hacker we've talked to, Shadow, is one of the members of the group.
"All of them were targeted. Sammi, Deena, Vinny, Pauly, Ronnie, JWoww, and Snooki. Sammi, Deena, Vinny, Ronnie, and JWoww have all been hacked. Snooki isn't worth Trojan's time and he likes Pauly so Pauly is safe," Shadow told us.
He says Trojan first hacked the Yahoo account of Sammi by social engineering a Yahoo employee. Once he had access to Sammi's Yahoo, the hacker found the email accounts of other Jersey Shore actors, along with Sammi's schedule and other information.
Sammi's Yahoo was connected to other online accounts, including her Twitter, which he hijacked. After that, he deleted all the tweets.
Next was Deena, whose Yahoo account he hijacked the same way. He managed to gain access to her Instagram and even attempted to hijack her PayPal account.
"He failed because you need the digits of the credit card on file," Shadow said.
"Jenni's (JWoww) Twitter was also linked to a Yahoo which he hacked. He changed Jenni's pic on Twitter to a swastika. Jenni got her account back fast because Trojan didn't change her username," he explained.
Then, he managed to hijack Vinny's Instagram, and his Yahoo account by guessing the answers to the security questions. The answers were apparently easy to find online.
"Long story short, the Jersey Shore crew uses yahoo emails which are easy to hack due to poor security and easily social engineerable employees. While they link all of their social mediums to almost the same email every time. They also have very easy guessable security questions," the hacker told us.
Shadow says the actors have been targeted "because their social mediums met the 'requirements'."
"They used yahoo emails on all of their stuff, which Yahoo's are very easy to hack due to poor support agents that are easily socially engineered. Their security questions were easily guessable which helped greatly," he explained.
"When Sammi's emails were hacked, she had other cast members phone numbers, and personal emails in her email which led Trojan to the other emails which just happened to be linked. We were able to find out what emails were and weren't linked to their Twitters by signing out of Twitter, and going to this page," he added.
Currently, Trojan claims to still have access to some of the accounts.
"Trojan is now working on hacking more Twitters. He hacks rare Twitter handles like original names like 'Hazard' and sells them for lot's of money. Trojan sold Vinny's IG [Instagram] to someone. Then Trojan got into Deena's iCloud email and erased her iPhone data," Shadow said.
"He also got into Deenas Twitter and IG but those got taken back. Trojan was able to reset Vinny's Twitter but wasn't able to get into it due to him having 2 step security. I'm sure if he wanted to go the extra length he could have gotten his SSN and forwarded Vinny's phone number," he added.
"Trojan still has access to JWoww's Gmails but Sammi's emails got locked for the time being. If he wanted he could social engineer another Yahoo employee and get right back into Sammi's emails."
Here are some screenshots that prove the hacker has gained access to the accounts of Jersey Shore actors:
And here's a video which shows that the Twitter account of JWoww has been hacked: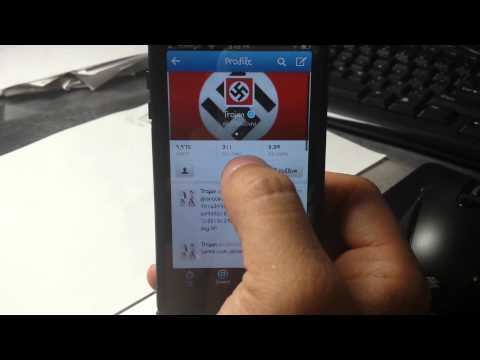 Play Video