It looks like "Project Mayhem" is successful as the first try on a custom Android ROM for Nokia N9 has just been released online and is now available for download.
The folks at NITDroid who felt disappointed by Nokia turning to Microsoft for the Windows Phone platform instead of trying to get into the Android smartphone market, are now looking to adapt Google's mobile operating system to Nokia's N9 device.
The first Android 4.0.3 ROM for Nokia N9 is now released, though it's only an alpha build. However, there are lots of things listed as working, so there's a high chance that devs behind this project will be able to put together a perfectly stable Android ROM for the MeeGo-based smartphone.
Nokia N9 owners who are savvy enough to install this alpha ROM on their smartphones should know from the start that they will have the option of choosing between platforms before the phone starts booting.
Yes, developers included a dual-boot kernel that will allow users to choose between operating systems without reflashing.
As we already mentioned earlier, lots of things are listed as "expected to work," so here it is:
- 3D drivers, OpenGL
- hwrotation (portrait mode only, accelerometer HAL doesn't work)
- touchscreen (multitouch)
- hw buttons (volume, power)
- ECI accessory (headset buttons)
- USB networking
- lcd off in sleep mode
- alarm driver, RTC
- mounting MyDocs as "SDCard" (not fixed, but hack exists)
- basic video decoding (sw) and playback, youtube (choppy)
- basic CellMo functionality: network registration, USSD, SMS, data (GPRS/EDGE/3G), signaling
- Bluetooth (scanning, can pair devices)
- charging (without any notification in UI)
- sensors: accelerometer
- audio: playback (audio routing to: loudspeaker, headset or earpiece)
- lights HAL (LCD brightness)
- root access (via adb shell; su/Superuser.apk).
For more details on how to download and install Android 4.0.3 Alpha ROM for Nokia N9, head over to the original thread. Make sure you watch the video below as well.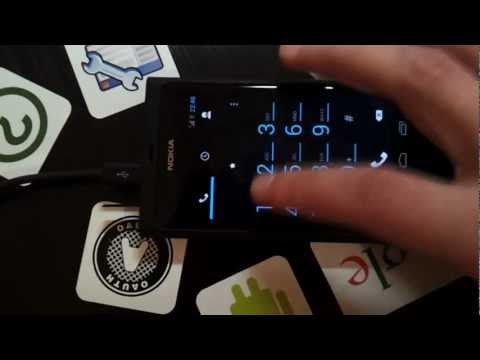 Play Video