So, Matt Damon hijacked Jimmy Kimmel's show and turned it into a star-studded LOL-fest. The purpose wasn't really to have acts promoting new projects, but rather to show Jimmy that he could get bigger and more stars than he could even dream of.
First of all, Matt had Jimmy bound and gagged. He then replaced Guillermo with Andy Garcia, and put Sheryl Crow as the leader of the band.
Then – and that's perhaps the best part – he had Nicole Kidman come in and do a lap dance for Kimmel.
Check it out in the video above. Below is another one, of a surprise appearance by Demi Moore.
In the meantime, Gary Oldman, Amy Adams and Reese Witherspoon had already made themselves comfortable on the couch.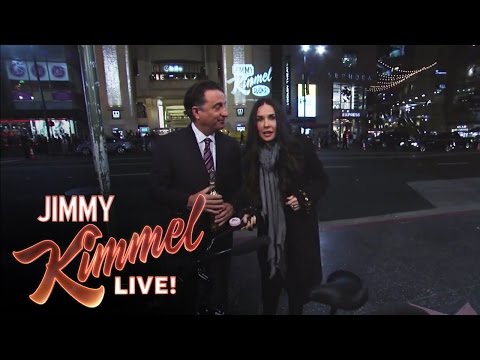 Play Video