Google's Nexus 4 smartphone has a lot of appealing features to offer to its users, except for one that might prove a deal breaker for many, namely support for 4G LTE networks.
The handset was launched without support for such networks, and Google was said not to have included it so as to be able to sell the device unlocked.
However, it seems that a LTE chip was still included inside the Nexus smartphone, something that was uncovered by the guys over at iFixit not too long ago.
According to LG, however, while the phone packs the same LTE-capable chip as Optimus G, its capabilities are downgraded due to the lack of "hardware parts such as a signal amplifier and filter." The chip is the same, but cannot deliver 4G speeds, LG claims.
"In order to provide the best possible specification for Nexus 4, LG utilized the same powerful Qualcomm Snapdragon chipset as can be found in its 4G LTE product, namely LG Optimus G," the company told TechRadar.
Even so, some enthusiasts in Canada claim that they managed to tweak the Android 4.2 device and enabled the much coveted high-speed data transfer capabilities on it.
For those who would rather go for another device than buy a Nexus 4 without 4G capabilities, the table appears to have just turned in their favor. A video that shows the impressive speeds that Nexus 4 can achieve on LTE was also posted online.
Apparently, all that the phone needed to start connecting to TELUS' LTE network in Canada was a 4G-capable SIM card and for the user to enter the *#*#4636#*#* code on the smartphone. LTE APN settings are also required to make things work.
The feature has been reportedly tested on the networks of both TELUS and Rogers, and appears to be working indeed. More users have posted videos to prove it, and the discussion in this forum thread over at XDA-Developers appears to confirm it as well.
For the time being, it's uncertain whether LTE works only on the Canadian version of the Nexus 4 or could be enabled in other flavors of the device as well. Stay tuned to learn more on this.
Play Video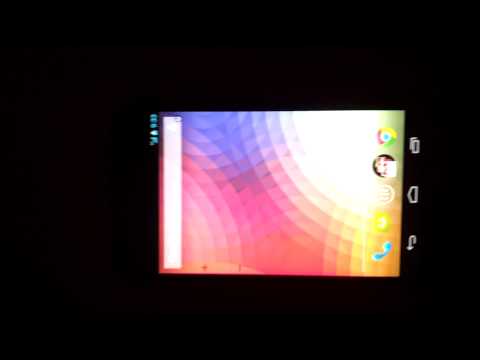 Play Video