Redmond-based software giant Microsoft has been long rumored to plan the release of a Windows Phone device that would sport its own logo, yet nothing has been officially confirmed on the matter for the time being.
However, that did not prevent enthusiasts from imagining what such a device might look like if ever brought to the market.
We have already had the chance to have a look at some concepts depicting the Microsoft Windows Phone handset, supposedly called Surface Phone, and a new one is now available for your viewing pleasure.
The new concept device comes from TechRadar and was designed based on the looks and capabilities of the Surface tablet PC.
In fact, as you can see in the video embedded below, the handset also borrows the cover of Surface tablets, thus being capable of providing users with a larger QWERTY keyboard, while leaving the phone's screen untouched.
With a 5-inch touchscreen display capable of delivering a full HD resolution, the device would certainly be able to offer the viewing experience that any mobile user is seeking today.
On top of that, it would also sport a powerful processor inside, as well as capabilities that would easily bring it closer to the tablet PC space, such as a full USB 3 port.
Although designed as a phone, this device might very well run under Windows 8, especially since it can provide users with features and capabilities that only tablets or netbooks have to offer today,.
For the time being, however, the device in the video below is nothing more than the product of a designer's imagination and not a real smartphone that could arrive on shelves soon.
Provided that Microsoft will indeed bring a Surface Phone to the market, it would certainly have to sport a wide range of high-end and new capabilities, so as to make it stand out in the crowd.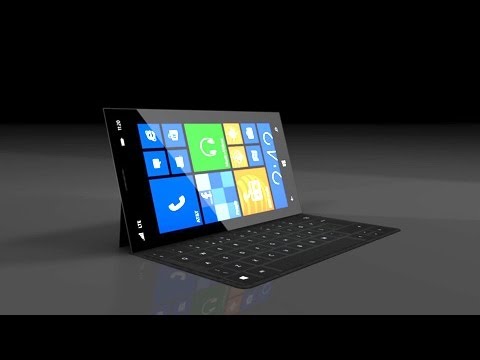 Play Video