By just looking at her, you probably can't imagine her drive, determination and fearlessness. Rachel Wray is putting behind her career as an NFL cheerleader to become a fully-fledged MMA fighter.
Though she admits she's somewhat scared of getting punched in the face, Rachel knows that this is what she wants to do, The Bleacher Report informs.
She's now training intensely for her new career, and you can see a sample of her skills in the ring in the video below as well – clearly, her opponent does not stand a chance. Rachel is the one in the black top and black-and-white pants.
Until not long ago, Rachel was a cheerleader for the Chiefs. She realized time had come to make a choice about her career after taking private MMA lessons at a local gym and realizing she could see herself doing that as a full time job.
"I was nervous about someone actually punching me in the face, but I did it... I was absolutely horrible. This drove me to want it even more," she says.
Rachel will be fighting in the Octagon four or five times a year, the aforementioned publication says.
"She has been training two hours a day, five nights a week at Jason High and LC Davis' HDMMA gym in Kansas City, working on her Jiu Jitsu and Muay Thai skills. She is also taking other private lessons to further increase her skills," The Bleacher Report notes.
"Her last scheduled match never took place, because her opponent never showed," the publication further adds.
Rachel won her debut fight, and is now scheduled to fight again on January 25, at Harrah's Casino in Kansas City. Her opponent is yet to be named.
Though she's determined to give this new career the best she has to offer, Rachel admits that not even her parents completely understand her decision to leave cheerleading and dancing behind.
They support her nonetheless.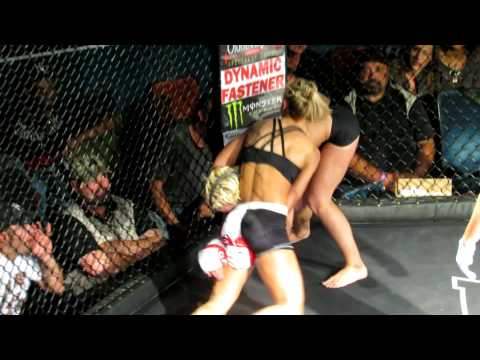 Play Video