Nokia N9, the MeeGo-powered smartphone that Nokia unveiled to the world only a few months ago, arrives on shelves with an all-touch design, which means that users will need gestures to make certain actions on the handset.
The smartphone already arrives on shelves with support of a series of gestures, yet those who would like to take advantage of more of the, including some multi-touch gestures, should have a look at the recently released application for the N9, called MyMoves.
The new mobile software arrives with support for a number of 12 gestures for two of three fingers (six for each) and is compatible with Nokia Harmattan phones (N9/N950).
Those who would like to try out the new software on their devices will simply have to set each gesture to launch an application, which will open that app regardless where they in the phone's menus.
Moreover, the new app was meant to recognize if the user does a pinch gesture, and was designed so as to not interfere with the normal phone usage.
In the main menu of the application, users will find a MyMoves button which will take them to the gesture configuration list. There, they can choose which application will be connected to which gesture.
As soon as the gestures have been set for launching the desired applications on N9, users should make sure that the homepage for the application reads 'Observing gestures', a post on sandst1.wordpress.com reads.
To launch applications using gestures, users should do the following:
- For two-finger gestures: hold your fingers together like a pencil, and make a gesture
- For three-finger gestures: hold your fingers just like with two-finger gestures, but add a third finger on top and make a gesture
More on the application for Nokia N9 can be found in the video embedded below. The new mobile software was made available for download via the Nokia Store here.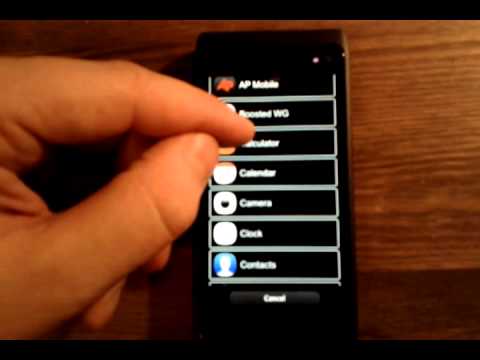 Play Video