Mozilla has been working on a rather interesting project, which is still mostly experimental, to build web identity and authorization into the browser. Dubbed BrowserID, it's a rather complex system, the backend stuff, for the user everything should be rather seamless.
Mozilla laid out plans and its vision for what BrowserID would be several months ago and has been working on it ever since.
"Meanwhile, BrowserID development is moving along rapidly. We just deployed the certificate architecture, which brings the implementation much more closely in line with the design," Mozilla wrote.
"This means we're one big step closer to supporting primary identity providers, where individual domains will be able to certify their own users rather than go through the BrowserID email verification process," it said.
"We expect to have progress on that in the next couple of months. We've also got a brand new user experience in the pipeline, which we'll tell you more about next week," it added.
In the meantime, you can find out more about the project and the vision the hour-long video at the bottom which focuses especially on the privacy issues.
Mozilla is interested on the web as a whole, the Firefox browser is just one aspect of that. One key focus at the organization is user freedom and privacy and this relates to identity as well.
There is a clear need for identity and an even clearer one for authorization on the web and a few players have come out to provide both. In fact, the field is a massive battleground, it's the biggest reason why Google+ exists.
Google, Facebook even Twitter are trying to be the ones that users rely on to provide identity.
It's great that there is competition, but the choice is actually rather limited, hand over your data and trust to this corporation or to the other.
With BrowserID, Mozilla wants people to have an actual choice plus complete control over their data and identity. But the project is still in the early stages.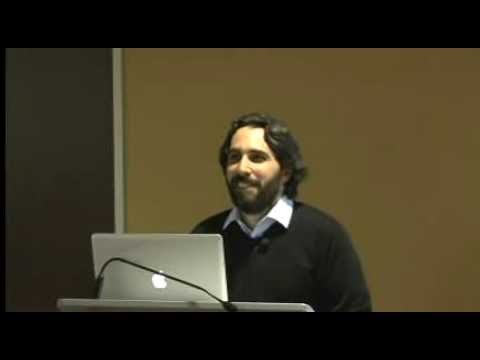 Play Video