Contrary to reports online, Miley Cyrus isn't a bridezilla planning 47 weddings, she says in her latest interview with Ellen DeGeneres on her show. Check out the two videos embedded in this blog.
Miley and Ellen sat down to talk about her upcoming nuptials, with the talk show host "accidentally" mentioning Miley's plans for a bachelorette party, as the video above can confirm.
In a matter of minutes, two ripped male dancers walked on stage to fix a light that had exploded (*wink), offering Miley a dance right then and there.
Because Ellen is so awesome, they also brought money that they gave to Miley, so she could have something to stuff down their pants.
The second video is of the former Disney star talking about her edgy haircut and how having shorter hair is more than a fashion statement, because it's also eco-friendly.
Enjoy!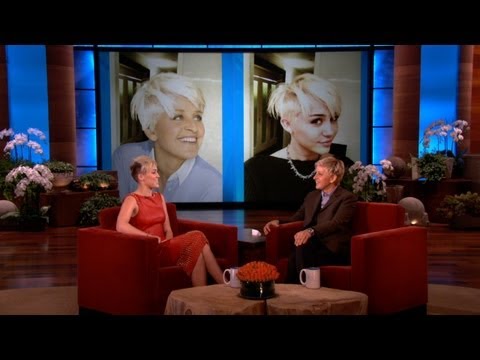 Play Video