This year's Milan Fashion Show has experienced a rather peculiar debut, all thanks to a group of environmentalists who went through the trouble of setting up an eco-friendly vertical catwalk.
Furthermore, these greenheads even got a model to strut up and down their weird-looking catwalk, all for the sake of promoting a cleaner fashion industry.
The people who unveiled this vertical catwalk on the façade of the Sforzesco Castle are all members of Greenpeace, an organization now looking to green up the fashion industry by convincing both renown designers and major brands to pay closer attention to how their working agenda impacts on the environment.
Thus, Greenpeace first and foremost wants the fashion industry to no longer release harmful chemical compounds in the environment when manufacturing various items of clothing.
As well as this, they hope that the clothing industry will start paying closer attention to how its policies influence deforestation rates in various parts of the world.
"Greenpeace has thrown down the gauntlet to 15 Italian and French luxury fashion brands, challenging them to clean up their supply chains and products by committing to Detox and Zero Deforestation," reads Greenpeace's official website.
"We are demanding these brands engage on the smartest trend: beautiful clothes untainted by forest destruction or toxic pollution of our water's resources," the organization went on to add.
For the time being, it seems that only Valentino has agreed to abide by the standards brought forth by Greenpeace's Detox Fashion campaign.
Despite the fact that seven other brands have agreed to partly commit to pushing for a greener fashion industry, these environmentalists maintain that, "Incomplete commitments are not enough and failing to respond is not an option either."
"It is time for these brands to make a move. We want these brands to live up to their role as the world's top fashion houses and to what consumers expect from them: set the trend and dress the planet with cleaner fashion!" Greenpeace wished to emphasize.
Check out the video below to see footage of this organization's vertical catwalk.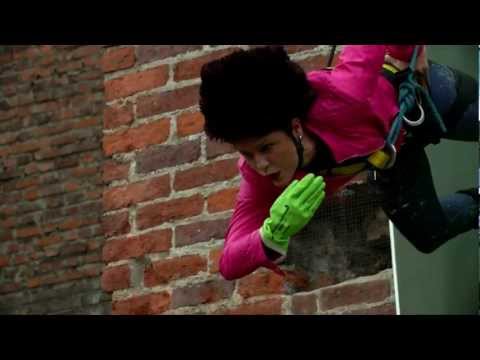 Play Video