Microsoft and GoDaddy have decided to continue their partnership, which will help provide small businesses with a cheaper Office solution.
The deal between the two companies was launched in autumn last year, but it looks like things have gone well for them, since they've decided to extend the partnership.
So, GoDaddy will offer its customers the chance to choose between three Office 265 plans. The first one is called Email Essentials, starts at $3.99 (€2.92) per user per month for 5GB email storage and 2GB SkyDrive Pro storage.
Business Essential starts at $8.99 (€6.58) per user per month and offers 50GB of email storage space and 25 GB of SkyDrive Pro storage.
The third one, Productivity Plus, is the costliest one. For $12.49 (€9.15) per user per month, the two companies offer 50 GB of email storage, 25 GB of SkyDrive Pro storage, as well as a bunch of other tools, such as Office Mobile apps for iPhone, Android and Windows Phone, as well as the latest version of Microsoft's Office desktop apps for up to five computers.
"Combining our small-business expertise together with Microsoft's productivity offerings opens new doors for small businesses to easily get the tools they need to get more done in their day. We've created a simple way to attach Office 365 to a domain name, helping small-business owners look professional and work anywhere, making the business of running their business easier," said Steven Aldrich, senior vice president of business applications for GoDaddy.
"We're excited that GoDaddy has chosen to exclusively offer Office 365 to its small- business customers, giving them easy and supported access to productivity tools being used by some of the most successful businesses in the world. GoDaddy's relationship with small businesses combined with Office 365, the fastest-growing Microsoft product in history, will help bring the benefits of Office 365 and modern cloud services to even more companies, whether they're seeking to modernize how they do business or simply starting up," said John Case, corporate VP for Microsoft Office.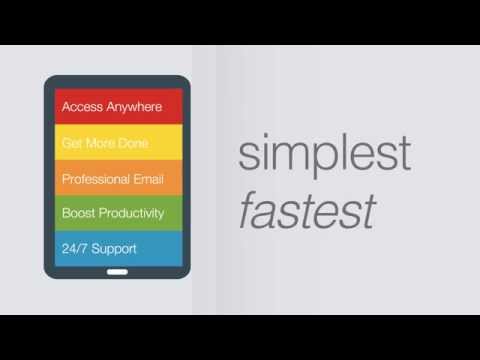 Play Video