Internet Explorer has evolved a lot lately, that's for sure, and versions 10 and 11 are living proof that Microsoft wants to make its in-house app a much more powerful choice for those who wish to stick with the default browser integrated into Windows.
And still, it's no secret that there was a time when Internet Explorer received plenty of criticism, pretty much due to version 6 which was shipped as default in Windows XP. With this in mind, it's still a challenge for Microsoft to promote the new versions of the browser and fight the negative perception surrounding the app.
The Internet Explorer team revealed in an AMA session on Reddit that internally, Microsoft has even considered renaming the browser to fight the negative perception we were talking about, as a last effort to demonstrate everyone that its application can easily compete against the other similar solutions on the market, including Google Chrome and Mozilla Firefox.
"It's been suggested internally; I remember a particularly long email thread where numerous people were passionately debating it. Plenty of ideas get kicked around about how we can separate ourselves from negative perceptions that no longer reflect our product today," a member of the Internet Explorer team wrote on Reddit.
At the same time, he also suggested, although vaguely, that a new name for Internet Explorer is not out of the question.
"The discussion I recall seeing was a very recent one (just a few weeks ago). Who knows what the future holds," he continued.
Even though Microsoft has invested millions of dollars not only in Internet Explorer's development process, but also in marketing, this negative perception continues these days. It's not a secret that some call Internet Explorer an app that's good only for downloading other browsers and a simple search on Google returns tens, maybe hundreds, of memes that make fun of Microsoft's program.
The company however hopes that more users would actually give a try to new versions of Internet Explorer and thanks to the amount of changes it implemented lately, some could keep running it on a regular basis.
As far as a new name for Internet Explorer is concerned, this could indeed fight the negative perception, but moving users to a completely new browser could be a very lengthy process.
But thanks to the fact that such a new browser could be part of Windows, adoption could skyrocket from the very first months of availability. As a conclusion, Windows 9 can really be the right moment to implement this huge change for the Windows community and it might have what it takes to represent a new beginning for IE users.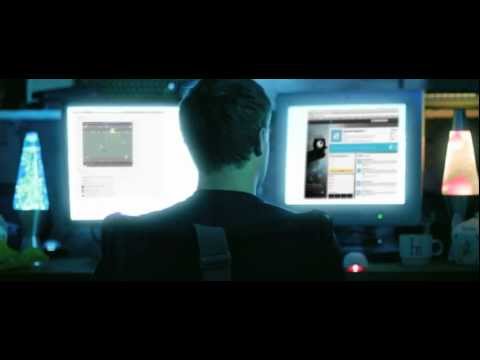 Play Video