Hotmail is such an effective spam blocking email service (or at least that's what Microsoft claims) that the Redmond-based technology company has decided to hold a special event just for spammers.
The idea is brilliantly simple: since Hotmail is pretty effective when it comes to blocking spam messaging landing in our inboxes, the company invited all spammers to a special conference to talk about spam filters and things like that.
"How could they find the spammers?" you may ask. Pretty simple actually. Microsoft checked all spam-flagged emails arriving in its Hotmail accounts and replied to these messages with an actual invitation to the event held in Sweden.
In addition, the company rolled out a video on the Internet to let all spammers know that it's holding a party just for them.
"Our mission was to communicate the message that Hotmail now stops 97% of all spam to Swedish tech-influencers. Instead of just boosting out the message we decided to take a somewhat different approach. As the Hotmail spam filter now is so effective it can actually put spammers out of business we decided to try and help them get legal jobs and launched Spammers' Aid," the company said in the video description.
Unsurprisingly, no spammers showed up at the party, so Microsoft decided to webcast all keynotes online, just to let those who were invited find out what they missed.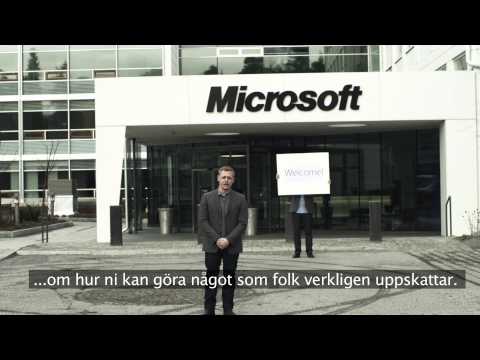 Play Video
Microsoft worked on the Hotmail spam filters, so the email service is now capable of blocking no less than 97 percent of all junk mail landing in your inbox.What's more, it promised to help spammers find more "legal" jobs in programming and online marketing, since these are the things they like the most. And do all day, that is.
A total of 27 anonymous users actually connected to the online stream, Microsoft said, but it's not yet clear whether the amount of junk email arriving in our Hotmail accounts has decreased or not.