Microsoft's CEO Satya Nadella last week announced that he would fire up to 18,000 employees following the Nokia acquisition, trying to cope with the increasing headcount and reduce costs as more workforce is joining the company coming from the Finish mobile phone maker.
Nadella said that most employees included in the layoff would be notified in the coming weeks, so some have already found out that they would be let go in the next 12 months.
One of the Microsoft employees that received the layoff notification posted a detailed video on YouTube to describe how he received the news, explaining that he now has to leave the company after 15 years of service.
"I was laid off from Microsoft on 7/17/2014 along with thousands of other people. Microsoft has lost some amazing people and time will tell if they can recover. Time to be my own boss for a while!" he explained.
Satya Nadella himself explained in the announcement published last week that firing so many people is quite a difficult decision, but all company executives and managers are working together to make the transition faster and smoother for everyone.
"The first step to building the right organization for our ambitions is to realign our workforce. With this in mind, we will begin to reduce the size of our overall workforce by up to 18,000 jobs in the next year," Nadella said.
"Of that total, our work toward synergies and strategic alignment on Nokia Devices and Services is expected to account for about 12,500 jobs, comprising both professional and factory workers. We are moving now to start reducing the first 13,000 positions, and the vast majority of employees whose jobs will be eliminated will be notified over the next six months."
Nadella also explained that all those impacted by the changes would receive severance benefits. In fact, the company has even prepared a budget of $750 (€660 million) to offer severance and related benefit costs, Microsoft revealed in a press statement last week.
"It's important to note that while we are eliminating roles in some areas, we are adding roles in certain other strategic areas. My promise to you is that we will go through this process in the most thoughtful and transparent way possible. We will offer severance to all employees impacted by these changes, as well as job transition help in many locations, and everyone can expect to be treated with the respect they deserve for their contributions to this company," Nadella concluded.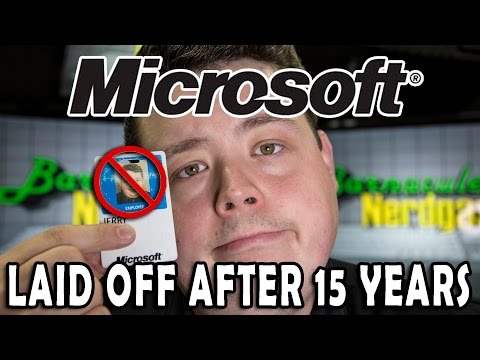 Play Video