SSDs may not be the first choice of data center builders, since HDDs are still much more capacious and stable, but they have gotten far enough along that their speed makes up for the aforementioned shortcoming. Micron is ready to build on that.
Indeed, the company has launched a solid-state drive intended precisely for handling "the amassing petabytes of structured and unstructured digital information that is created, stored and accessed every day in data centers."
Called P400m, it has a high-endurance SATA, one that will let it act as a solid caching and storage solution in any situation.
The XPERT technology even extends drive life, letting the newcomer achieve 10 drive fills per day for five years without wearing down too much.
Performance should stay high as well, while power consumption and latencies are lower than on other SSDs.
What's more, data is safeguarded through a combination of features, not the least of which is the onboard power loss protection. While the system at large will need to prevent unwanted access, the drive will make sure data isn't corrupted in case of power failures or other such mishaps.
"The growth in big data is placing tremendous pressure on IT administrators. Users require fast, on-demand access to data. This means data centers must deliver more data, faster than ever before—in an environment that has zero tolerance for data loss," said Ed Doller, VP and general manager of Micron's Enterprise SSD division.
Basically, Micron recognizes that solid-state drives won't become the core of big data for a while, but feels that real progress is being made.
"Integrating flash storage into the data center is the preferred way administrators can meet these growing demands. The Micron P400m delivers the endurance, reliability, and performance critical for data center storage," he said.
Go here for the tech brief on the XPERT technology, and see the video embedded below for how Micron's SSDs (100 GB, 200 GB and 400 GB) are made.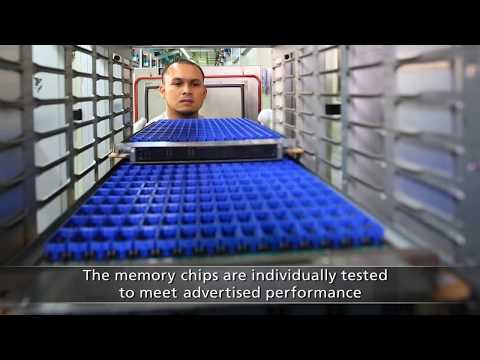 Play Video