For years, Jimmy Kimmel and Matt Damon have been at each other's throats on his show. Kimmel's "we ran out of time" bit never ceases to get laughs, but Matt has finally had it: the man has taken matters into his own hands, so to speak.
If you don't know the whole "we ran out of time" routine, the video below will most likely clear things up for you.
Above is a just released promo for Kimmel's new show, only that, this time, it's not Kimmel who's hosting but Matt, after taking him hostage.
The video opens with a montage of "we ran out of time" moments, followed by a monolog from Damon, who's also being super creepy by doing his best evil laugh. Kimmel is there too, but he's a bit tied up – if you know what I mean.
Bottom line is it's been almost 8 years since these two have been going back and forth with this (they're actually good friends in real life, so don't worry, this is just one huge game to them) and it's still hilarious. Enjoy!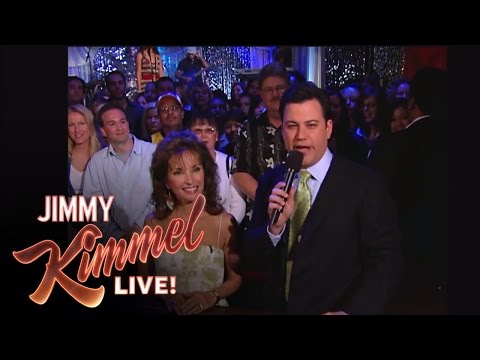 Play Video