This past Wednesday, eight classic cars fell into a massive sinkhole that opened just beneath them at the National Corvette Museum in the state of Kentucky in the United States.
Information shared with the public says that the incident occurred early in the morning, around 6 a.m. At that time, the museum was not open to visitors. Besides, no employees were hanging out close to the vehicles, which is why nobody was injured.
The eight cars that were swallowed by the sinkhole were as follows: a 1962 black Corvette, a 1984 PPG pace car, a 1992 white 1 millionth Corvette, a 1993 ruby red 40th anniversary Corvette, a 1993 ZR-1 Spyder, a 2001 Mallett Hammer Z06 Corvette, a 2009 white 1.5 millionth Corvette, and a 2009 ZR1 "Blue Devil."
Of these cars, two, i.e. the 1993 ZR-1 Spyder and the 2009 ZR1 "Blue Devil," were on loan from General Motors. The other six vehicles were museum property.
According to RT, the sinkhole that gulped down that eight classic cars measures about 40 feet (about 12.2 meters) across, and has a depth of about 25-30 feet (roughly 7.6 – 9.15 meters). It opened up in a part of the National Corvette Museum known as the Sky Dome.
Presently, specialists are trying to determine whether or not the sinkhole is likely to grow in size in the days to come, the same source details.
Based on this information, they will decide if workers can go ahead and try to pull the vehicles from it, or if maybe one such operation is simply too risky for the time being.
"Safety will be paramount, but we will also want to save the cars as fast as we can. Every car has a story behind it. There's been tears shed back there this morning," Wendell Strode, the museum's executive director, told the press.
Furthermore, "It's pretty significant. Before we do anything, like remove the other cars, we want that assessment, so we know if there's any structural damage to the Sky Dome."
All in all, the sinkhole is estimated to have caused damage amounting to $1 million (€0.73 million). Luckily, insurance is expected to cover the costs of this incident. The museum's Sky Dome is currently closed to the public, and will remain so for an indefinite period.
Footage showing the cars being swallowed by the sinkhole has been shared with the public, and is available in the video below.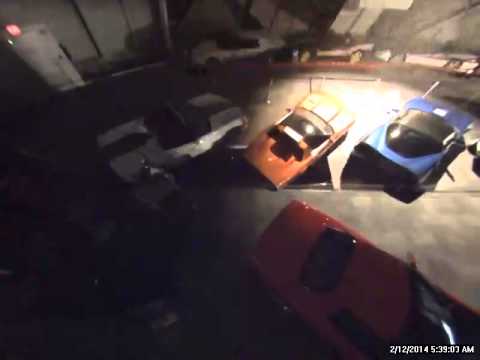 Play Video