A station in Queens, New York, served as a location for yet another tragic death, in which a man was pushed in front of a train.
The victim has not been identified as of yet, NBC New York reports. He was pushed from the platform and killed as a 7 train ran over him. The crime occurred on Thursday, December 27, in the 40th Street and Queens Blvd. Station.
According to eyewitness testimony, the suspect in the case is a young woman, presumably in her 20s, with a large body build. She pushed him onto the tracks, then quickly fled the scene.
"I heard it. One of my customers was on train and heard it going over body," Jiovanni Briones, who works in the station, told reporters.
The suspect wore a gray, white and blue jacket. She can be observed in a clip captured by security cameras from a nearby pizzeria. The video is posted underneath this news report.
Police are currently searching for the woman, and have enlisted the public's help in identifying her. It is believed she had no connection to the victim.
Several people present at the station that evening have stated that she did not speak to him at any point. She was heard talking to herself, in a low tone of voice.
Earlier this month, we reported about a similar case, in which a man from Queens was pushed in front of a train in a Times Square subway station. 58-year-old Ki-Suk Han fell on the tracks, and was not able to return to the platform in time.
Witnesses to the event helped track down his assailant, with whom he had a heated argument before the incident. 30-year-old Naeem Davis had also been heard muttering to himself prior to the attack.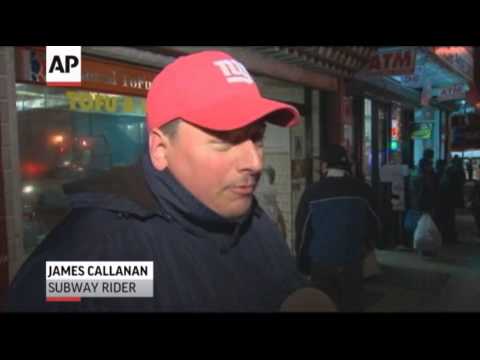 Play Video