A genuine report made by MSNBC in which they show that some work at home jobs really work has become very popular among fraudsters that launch phony campaigns.
The Hacker News came across a site that almost perfectly replicates a CNBC website which advertises a fake make money from home job.
The site, cnbc.com-exclusive.us, is brilliantly designed and its main page hosts a story about a woman who manages to earn thousands of dollars each month by performing some simple tasks from the comfort of her own home.
To make the whole thing look more legitimate, the crooks that set up the website present a genuine video news report made by MSNBC a while back to prove that work at home jobs really do exist.
Since the entire website is developed to look like a CNBC site, the news report fits in perfectly, duping visitors into believing that the job offer is not a scam.
However, all the other links on the site point to another domain that addresses Internet users from all around the world, promising them earnings of up to $75 (52 EUR) per hour.
The fact of the matter is that jobs where you work from home do exist and they're offered by a lot of companies. So how can we tell a real offer apart from a fake?
First of all, a serious firm never advertises job offers through a suspicious looking website and they don't pay people just for clicking on ads or for downloading software.
Secondly, legitimate offers never come in spam emails that point to a site on which all the links point to the same webpage.
Users are advised to thoroughly document a company before applying for a position. Job adverts that promise a lot of money for simple tasks are usually fakes, set up by fraudsters to earn a profit only for themselves.
This is the YouTube video utilized in many job scams: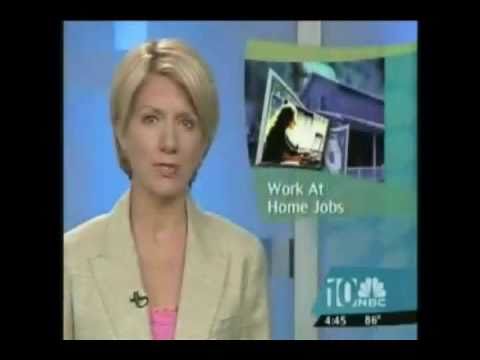 Play Video