Yesterday, we learned that the members of TeaMp0isoN launched a phone-based denial-of-service (DOS) attack on UK's anti-terrorism agency, MI6.
Now, the hackers return with proof of the phone bombing and with a conversation that's allegedly between MI6 representatives and the FBI, or other law enforcement agency that has an interest in the hacktivist collective.
The phone call made by the on-duty MI6 officer reveals that the agency's phones have been bombarded in the past several hours.
While in some parts the audio recording is hazy, one thing is clear: law enforcement representatives are well aware of who TeaMp0isoN is. They mention the breach that targeted the United Nations and the Home Office websites "fairly recently."
The hackers say that they didn't have anything to do with the recent Home Office attack, but they believe that the MI6 representative may be referring to the breach that affected Tony Blair's site from a few years back.
The officer also tells the person who's on the other end of the line that he's about to make a report to the PCeU, the Metropolitan Police's E-Crime Unit.
A second audio conversation, between TriCk, the leader of TeaMp0isoN, and a woman that apparently works for MI6, reveals that the phone bombing was in fact real.
"There are people that genuinely need to get through and talk to us and you are blocking these lines. People cannot get through when you're constantly coming through here with your fun calls. Other people that need our help can't get through because you're constantly putting this TeaMp0isoN stuff on," the woman tells TriCk.
Here is the audio recording between TriCk and the MI6 representative: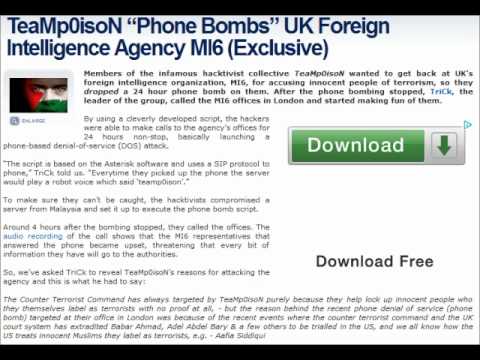 Play Video
Here is the call between MI6 and the other law enforcement agency, which the hackers suspect may be the FBI: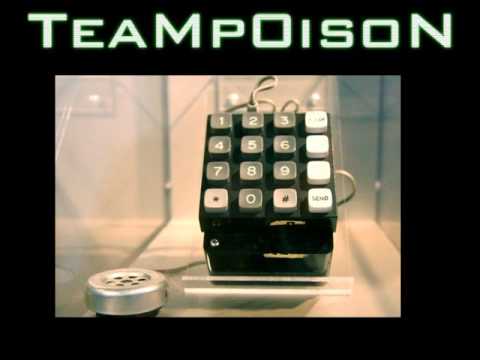 Play Video
Note. My Twitter account has been erroneously suspended. While this is sorted out, you can contact me via my author profile or follow me at @EduardKovacs1