Lumia Cyan, the latest major software update for Windows Phone 8 Lumia smartphones out there, is now available for download for the owners of Nokia Lumia 1500 smartphones on the network of wireless carrier AT&T.
Recently, the update has been said to arrive at AT&T by the end of this week, and the wireless carrier appears to have kept its word.
All owners of Nokia Lumia 1520 handsets on the network of this wireless carrier can now grab the upgrade, though they will need to make sure that the handset runs under the Windows Phone 8 operating system before kicking off the update process.
Basically, this means that those who have installed the Windows Phone 8.1 Developer Preview on their smartphones will need to downgrade the handset to the Windows Phone 8 platform in order to be able to install Lumia Cyan.
Last week, Microsoft halted the rollout of the new upgrade to Developer Preview devices due to an issue with BitLocker. A fix is being worked on, but there's no telling how long it will take before it arrives.
In the meantime, however, Lumia 1520 owners who upgraded their phones to WP8.1 DP should use the Nokia Software Recovery Tool to return their devices to previously released commercial software.
At AT&T, the Lumia Cyan update is delivered over the air, which means that users will receive a notification when it arrives on their devices.
Before kicking off the download and installation process, they should make sure that the phone's battery has been charged at least at 50 percent. Users can check on the availability of the update by heading to Settings > Phone Update.
Lumia Cyan will deliver the Windows Phone 8.1 OS to Lumia 1520, along with all of the features and capabilities included in it, such as Action Center, Word Flow, Start Screen backgrounds, and more. Additionally, the update comes with Cortana, the digital personal assistant.
"Cortana is the only smartphone assistant who can set reminders by people, as well as by time or location. She can remind you to thank your mom for sending that care package of cookies in the mail the next time she calls to check in on you," AT&T notes in a blog post.
The update will also improve Nokia Lumia 1520's camera with updated applications and Nokia Rich Recording suite for unparalleled stereo sound for video capture. For more info on the update, have a look at the video embedded below.
The one thing that AT&T hasn't revealed is how long it will take for Lumia Cyan to arrive on all Lumia 1520 devices on its network, though we suspect that the rollout will be completed within several days, a few weeks at the most.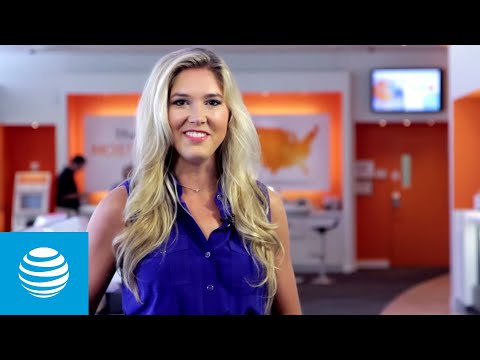 Play Video