True to the saying "you can have too much of a good thing," a woman, mother of six, from Miami, Florida, Lacey Wildd is willing to put herself at risk just so she could become the woman with the biggest breasts in the world.
In doing so, she hardly considers the fact that her own children are begging her to stop getting work on her already ample cleavage done lest they're left without a mother to care for them.
Wildd recently spoke to the Daily Mail about her decision to go for an even bigger cup, even if that could mean her chest will rip open, leaving the implant visible or, even worse, kill her.
She says she still has to provide for her children and her breasts are the only source of income she has. As such, she either faces the possibility of getting a regular job to put food on the table, or she dies trying.
"If I have triple M implants it will take me into the top 5 big breasted models in the world. There is a top 5 and then everybody else is below that," she says.
"It will increase my fame and earning power considerably. I want to make the most of this opportunity, to give my kids a good lifestyle," Wildd explains.
Her kids, on the other hand, would rather she didn't get any more surgery because they're already bullied wherever they go because of her.
They also fear she might die, which would mean they would be left all alone in the world.
Wildd is determined to get the surgery and is already making preparations for it: she hasn't been wearing bras in a while to allow the skin to stretch and is on a liquid diet to lose weight.
Oddly enough, she's also seen a Miami-based surgeon who has warned her that the skin around the implants is already very thin and a rupture will most likely occur if she goes bigger.
He's also told her she needs counseling for what is definitely a "surgery obsession" but she won't listen.
"I know that the surgery is going to be dangerous. I went into this knowing that there are going to be very big risks involved. But I'm ready to take that chance," Will tells the Mail.
The British tab also has video of the woman who, not long ago, bragged on TV about making about $2,000 (€1,583) a day on appearances and hosting duties (see video of that below).
Wildd also had other work done, besides the obvious one on her chest (12 interventions so far): 2 Brazilian lifts (to make her rear end perkier), silicone injections on her lips, tummy tucks, liposuctions and abs sculpting.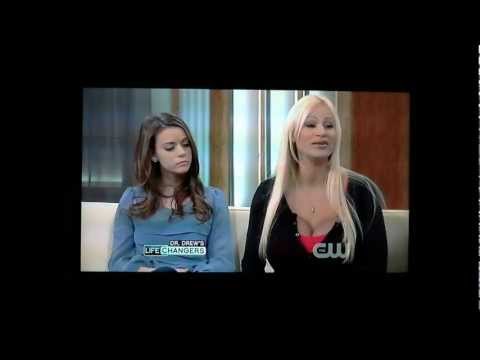 Play Video