Let it not be said that Kim Kardashian can't start a proper feud discreetly. The reality star is said to have become less friendly towards musical power couple Beyonce and Jay Z after they failed to show up for her wedding to Kanye West, despite the fact that he and Jay Z went back a long time.
Now Kim is pulling out her guns and she's taking aim at the famous couple on social media. After subtle stings and rumors the two couples were not talking to each other, Kim has decided to post her first indirect social media update about the couple.
In a sort of Throwback Thursday post on Instagram, she casually lets her fans know that Kanye is a real fashion icon because he was the first to wear ski masks during performances. Thus, she provides photographic evidence from last year, with Kanye in said ski mask, posing for a shot with Scott Disick, Kourtney Kardashian's partner.
The photo is captioned "'#ThrowbackThursday #LastYear #StyleIcons #LordDisick," and Kim has succeeded to make it seem like she's not in fact taking a huge jibe at Jay and Bey. But everyone can tell that she is indirectly calling the both of them copycats for basically stealing Kanye's style.
Of course, we could point out that Kanye wasn't the one to invent the wheel and neither was he the one to invent the ski mask performance. Off the top of our heads, we can distinctly remember one of Timbaland's videos from way back in 2009, where Kerry Hilson and Nicole Scherzinger both wore ski masks in their performance.
The video was for a song called "Scream," and it's damn near impossible that Kanye West didn't see it when it first came out. So much for Kanye West being a style icon and coming up with the ski mask thing. But if Kim wants to think that her husband "revolutionized" the musical industry by appearing with a mask on stage, who are we to differ?
It's not even certain that Beyonce and Jay Z are even going to pick up on this feud since these days they are rumored to be having bigger fish to fry. After all, if we are to lend an ear to all the tabloid gossip, these two are very close to a divorce that will become official as soon as their joint tour is over.
Of course, there is no real evidence to support this theory, but there's one thing you can be sure of: Kim Kardashian and Kanye West are no longer friends with Beyonce and Jay Z after that wedding diss. And Kim isn't planning on letting either of them forget that anytime soon.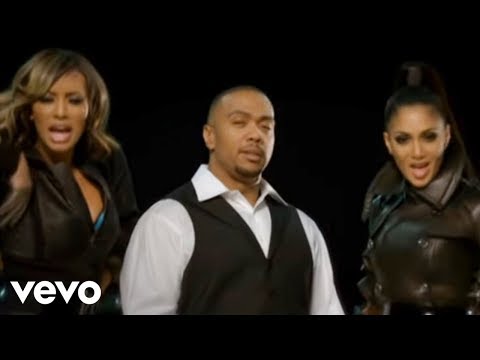 Play Video