Microsoft has confirmed quite a few new things concerning the fate of its Killer Instinct fighting game for the Xbox One, as a special title update that brings Fulgore to the experience will debut on April 9, and that Iron Galaxy Studios will take over from Double Helix, after the latter's acquisition by Amazon.
Killer Instinct was one of the hidden gems launched alongside the Xbox One last year, delivering a free-to-play fighting game experience with a rotation of free characters available from time to time, not to mention solid updates with new fighters and mechanics coming from developer Double Helix.
However, earlier this year it was revealed that Amazon had bought Double Helix and tasked it with working on a variety of all-new projects, meaning Killer Instinct was no longer going to be supported.
Microsoft acted fast and, according to Polygon, has now signed developer Iron Galaxy Studios to take over Killer Instinct.
The team already has experience with fighting games, bringing forth the parody experience Divekick but also helping Capcom with Street Fighter 3: 3rd Strike Online Edition.
According to Iron Galaxy's CEO Dave Lang, this is a great opportunity for the studio and his team is more than eager to build on the solid foundation of Double Helix.
"This is an amazing opportunity to work on a game and a genre we are super passionate about," he said. "Before we were ever talking about this, I was a fan of the game. And to get to now take it over and start with this great base, and expand it and put new stuff on top of it, everyone in the company is super pumped up, and we can't wait to show people what we're going to be doing down the road."
Lang has also emphasized that the studio isn't trying to completely change what Double Helix did with Killer Instinct as it wouldn't have accepted the job in the first place if that was the case.
"If we were going to work on this game and go, 'Oh, we want to change everything,' if we were in that position, it'd be a mess. I'm not sure if we would have taken the gig," said Lang. "What they have is not [broken]. What they have is amazing, and it's good, and we just want to layer new stuff on top of that that keeps the pace intact."
Double Helix's last update in the first season of content for Killer Instinct drops on April 9 and adds Fulgore, the infamous cyborg from the fighting franchise.
You can check out a video of him in action below.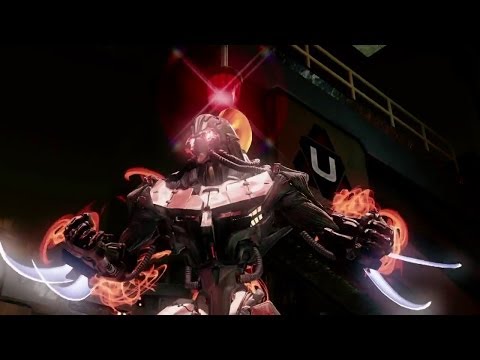 Play Video