The first screenshot of a Jelly Bean ROM for Sony Xperia P leaked yesterday, and now it looks like the full build has been published online.
XDA Developers user DoomLoRD has just leaked what appears to be an unfinished Android 4.1 Jelly Bean ROM for Xperia P.
However, this is a work in progress and still has some things that need to be ironed out. We do not recommend downloading and installing this ROM unless you have some knowledge in tinkering with unofficial Android ROMs.
There's more to it, as this firmware will disable your Xperia P's GSM support, which means you won't be able make and receive calls.
The previous screenshot leaked the other day showed that Sony does not plan to update the kernel to a newer version, and this unofficial ROM proves that the information is correct. The test firmware 6.2.A.0.399 has the same 3.0.8 kernel version.
The bad news is Sony Xperia P won't get the full range of new apps, services and features that other Xperia smartphones received along with the Jelly Bean update.
According to XperiaBlog, the smartphone will not receive Small Apps via the upcoming Jelly Bean update, but it will provide an updated Camera application.
On the positive side, Sony will also include the Stamina mode, as well as the Clear Audio+, Xloud, the equalizer and Clear Phase. Last but not least, Sony also added media apps and the new lock screen.
Although there's no telling when exactly Sony plans to start the rollout of Android 4.1 Jelly Bean for Xperia P, it looks like the Japanese company has made real progresses on this build and is likely to come forward with an official statement in the coming days.
It is also important to understand that this is just a testing firmware, so the final version may contain features and apps that are not present in this build. For more details on how to download and flash this build head over to the original thread.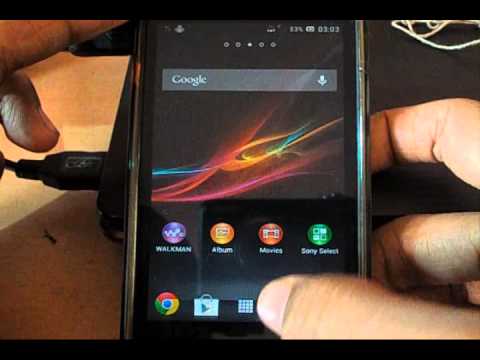 Play Video