Because I'm sure you'll agree with me when I say we need more Jean Claude Van Damme in our life, above is a brand new ad / teaser for Volvo Trucks, promising a truly spectacular stunt to be revealed on November 14.
"What happens when you bring together a martial arts action hero with the engineer behind Volvo's new steering? Watch them prepare for a coming spectacular product test," the description of the ad says.
I couldn't care less about the steering on the truck, but I do care about JCVD and the ace he seems to be holding up his sleeve. As you can see from the video, he promises to do one of his famous splits on two parallel trucks driving in reverse – as they are driving away from each other.
Then, if he doesn't die, JCVD will take the Volvo dude for a night out, with the guys.
Even if I'm not a car person, the idea of getting JCVD on board the campaign is pure marketing genius because, let's face it, these trucks aren't meant for youngsters who didn't grow up with his films.
Speaking of growing up with JCVD and his epic splits, take another couple of minutes for a fabulous trip down memory lane with the video below. Also, don't forget: he could also crack nuts with his butt cheeks so, yes, his talents were many.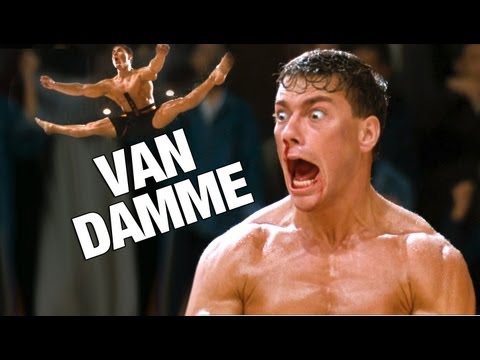 Play Video