Jamie Oliver is undoubtedly one of the world's best known cooks, mostly thanks to his cool personality and the TV shows that have circled the globe. The charismatic chef recently got his hands on a pair of Google Glass, the famous gadget from the biggest Internet company.
The latest video on Jamie's YouTube channel was uploaded a couple of days ago and bears the name "My 1st Recipe with Google Glass." The chef dons what looks to be charcoal grey Glass with sun shades, which is a bit weird since he's working inside.
This little detail aside, the video alternates footage from the show's cameramen and Jamie's device. He even tries recording himself in a mirror held up by one of his team members, but the fun part starts when he starts cooking (can you even say you cooked a salad?!).
The chef then proceeds to slice, dice and finely chop the ingredients for a summer salad with a homemade dressing and some flowers (who knew?!) and you get to see exactly what Jamie sees thanks to Google's device.
The video is fun to watch, but you'll immediately notice one thing that Google Glass lacks, and that's some image stabilization. Of course, that's not exactly a surprise since this happens to all Glass videos, but it was easier to notice this time around due to the fact that they were alternating footage recorded with professional cameras and Glass.
There's also a rather funny scene when one of his team mates offers Jamie an empty glass with "Google" scribbled over it.
Google has been working on Glass for a while now and the Explorer Program has been active for a year, which means that thousands of people have been playing around with the device ever since then. The company has said that it has been working on another Glass version and that the gadget will finally make it into stores all over the world sometime later this year.
A timeline hasn't been provided, however, although it is quite likely that we'll hear more on the topic at the Google I/O conference later this year. Hopefully, the next version will no longer cost $1,500, which is the current price tag attached to the device, without counting in the accessories, such as the headphone, shades, prescription lenses and special frames and more.
Check out the video below and let us know if you'd rather see cooking shows from this perspective rather than a stationary camera.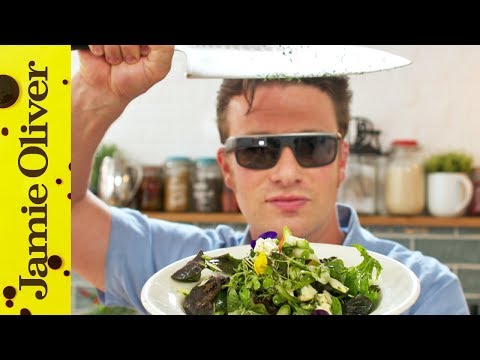 Play Video