After confirming it to the world earlier tonight, Sucker Punch Productions has just revealed the first actual details about Infamous: Second Son, the new installment of the open world series that's set to appear on the PlayStation 4, alongside an actual video with the title and its new protagonist.
Infamous 1 and 2, plus the standalone Festival of Blood title, delivered some great experiences on the PlayStation 3, putting players in the shoes of Cole MacGrath, a regular courier who, after a catastrophe, now wields electricity in a variety of ways.
With Infamous: Second Son, developer Sucker Punch introduces a brand new protagonist called Delsin Rowe, who, unlike Cole, can wield the power of fire and smoke.
Check out the first actual details about the new protagonist and the actual game below, via the PS blog.
"Delsin Rowe is the star of Second Son, and you probably know someone like him: A 24 year-old who is absolutely convinced he's destined for greatness; though so far that greatness has managed to elude him. He grew up just outside Seattle, where his great – if accidental – calling comes crashing into his life.
"After rescuing occupants from a fiery bus wreck, he discovers that he suddenly has the ability to direct, manipulate and even transform into… Smoke. Could he have absorbed this power from one of the passengers he pulled from the wreckage?"
According to the studio, Second Son takes place 7 years after the first two games and a special Department of Unified Protection has been set up to prevent any other catastrophes like those in Empire City or New Marais.
Delsin, as you can imagine, isn't quite so fond of authority and will go through all sorts of adventures in and around Seattle.
"Delsin is going to ask questions that are not just relevant to the world of Second Son – but to the world we all live in today. A world where we are often instructed to surrender our freedoms to help improve our security."
"As you play Second Son, you'll explore lots of Seattle's familiar landmarks. As with all games in this series, the path the gameplay and story take will depend on the decisions you make along the way. Of course, we are creating all these characters and locations at a remarkable level of detail – made possible by PS4."
You can expect to hear much more about Infamous: Second Son in the near future. Until then, check out the new trailer below.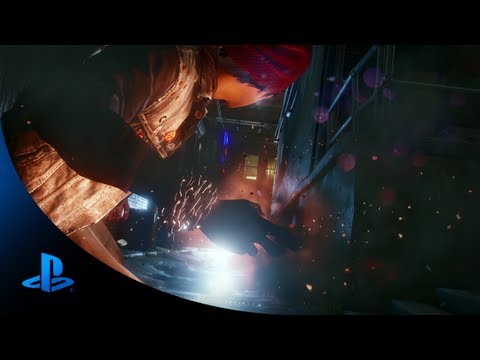 Play Video