Over the weekend, Discovery aired a new docufilm on Animal Planet that's proven a ratings winner and new fan favorite. Called "Mermaids: The New Evidence," it presents itself as a documentary but it's mostly fiction based on conjecture and facts.
The idea was from the start to create a film that would keep viewers guessing, while also offering them quality entertainment, Charlie Foley, "Mermaids" creator, writer, and executive producer and SVP of development for Animal Planet, says in an interview for the Mother Nature Network.
In other words, "Mermaids" doesn't prove anything (albeit boasting of it), it just aims to open your eyes to the possibility that these mythological sea creatures might be real.
This explains the sci-fi pseudo-documentary format.
"I wanted the story to appeal to a sense of genuine possibility, and incorporating real science and evolutionary theory and real-world scientific examples — such as animals that have made the transition from land to sea, much as we suggest mermaids did — and citing real, albeit controversial theories like the Aquatic Ape Hypothesis, grounded it," Foley explains.
"Using a straight, documentarian approach made the story more persuasive by appealing more to a sense of intellectual possibility as well as emotional possibility. I think the story works because it's possible to believe that mermaids might have an evolutionary basis; I think it works because you can believe they are real. And personally, I don't think there's any story more appealing than a legend that can be believed," he says.
The inclusion of several controversial theories that have been proven accurate also serves the same purpose, the producer goes on to say.
Judging from reactions online (including to one of our pieces), Foley was right and his goal was reached: people believe in mermaids or, at the very least, believe there's a possibility they might exist.
After all, man can't possibly be alone on both land and water, can he.
"I hope and believe that the evidence we present, including historical documents, interviews with eyewitnesses and government spokespersons and new footage screened for the first time on television, will capture the imagination of viewers as much as the original film and the story of our scientists who came forward with their extraordinary findings. And I further hope people watch with a sense of wonder and with an abiding sense of possibility," Foley says.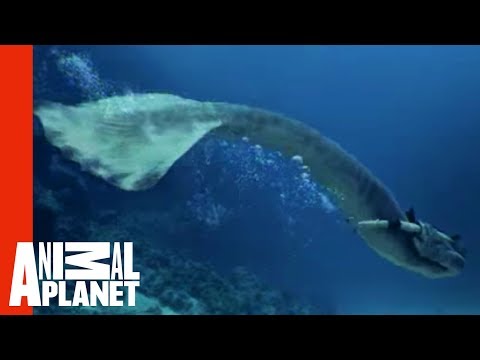 Play Video