If there's one thing the ISS is great for, it's taking spectacular photos, though time-lapse videos are the latest trend.
On a couple of its recent spins around the Earth, the International Space Station pointed one of its cameras at the Hurricane Sandy, dubbed Frankenstorm by incredibly witty scientists, which is heading towards the US East coast after causing havoc in the region.
The ISS shot hurricane as it was passing over North America on two of its runs yesterday. The videos really show the scale and the power of the hurricane.
But you may notice that the view isn't that great for most of the video, there's something getting in the way.
That "something" is the Dragon, Space X's capsule which docked with the ISS a few weeks ago in a historic first private resupply mission to the International Space Station.
At least for the first part of the video – later, the other spacecraft currently parked at the ISS makes a cameo as well, the Soyuz.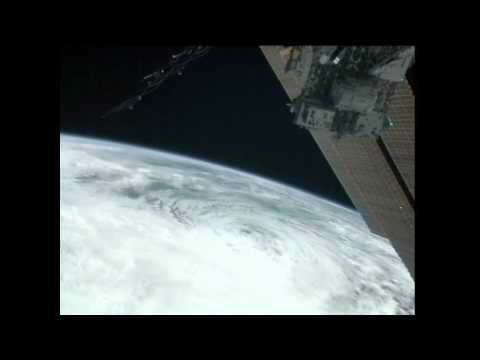 Play Video