Peter Belanger is not a star, but everyone who has visited Apple.com is familiar with his work. A San Francisco-based product photographer, Belanger is the author of Apple's sleek promotional images of iPhones and iPads.
Like Jonathan Ive, Apple's design guru, Belanger has become famous through his work, not through public appearances.
He rigs up a room as big as an entire apartment to take jaw-dropping shots of Apple's much-coveted gadgets, including the iPhone, the iPad, and the iPod touch.
Ever wonder how Apple manages to make its iDevices look so good in photos? Belanger explains that much in a feature story at The Verge:
"The team at Apple always has a really well developed shot list and sketches of what they need. I work with their talented art directors to translate those sketches into photos," says the creative.
"We start by getting the position of the product and then move forward on lighting."
"Because Apple products have such carefully selected materials it is incredibly important to light the product in a way that will showcase the various materials accurately," he reveals.
Belanger reveals that he regards his lights as layers in Photoshop. His experience has taught him to do more in the real world, leaving only the finishing touches for the CPU.
"I pick an area to start with and think about how that material needs to be described. Once that section is done I move on to the next. This is how my sets get so complicated!"
"I need to have control over each and every surface so when the client asks for a highlight to be elongated, I can do that."
"It's similar to working on a file in Photoshop: you don't do all your work on one layer. I think of my lights as layers that I can adjust individually to get the desired results," he says.
Asked what camera he prefers, Belanger said the Canon 5D Mark III was his "go-to camera."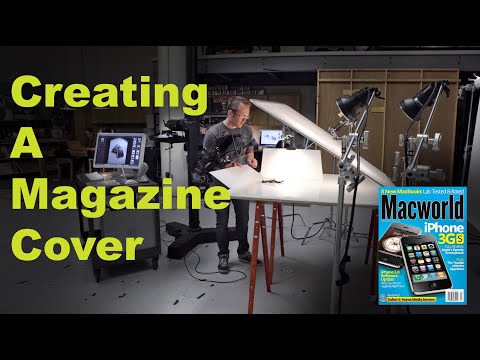 Play Video