HTC Radar 4G is available for purchase via T-Mobile USA since Monday, but only recently the phone has been introduced by most retailers across the country.
Customers who already purchased the Radar 4G directly from T-Mobile USA will probably be disappointed to find that Wirefly is now offering a much better deal for the smartphone.
While T-Mobile USA is selling the Radar 4G for $99 (73 EUR) with a new two-year agreement, the retailer is now offering the smartphone for only $49.99 (36 EUR) with a two-year contract.
However, it won't come as a surprise if the HTC Radar 4G will soon be available for free, given the latest Windows Phone announcements.
Those who were patient enough to wait until Microsoft launched its latest Windows Phone 7.5 Mango platform will surely wait a bit more to get their hands on the newly announced Nokia Lumia 710 and Lumia 800 smartphones.
Even though Nokia's WP7 smartphone are expected to arrive in North America in early 2012 they comes with superior hardware and will probably be a better alternative to any other Windows Phone device currently available on the market.
The HTC Radar 4G is equipped with a 1 GHz Qualcomm MSM8255 Snapdragon processor and an Adreno 205 graphics processing unit, while the Lumia 800 embeds a 1.4 GHz Qualcomm MSM8255 Snapdragon CPU and 3D Graphics HW Acceleration GPU.
Although the both models lack microSD card slot for memory expansion, the Lumia 800 comes with 16GB storage, whereas the HTC Radar 4G offers only 8 GB of internal memory.
On the flip side, the HTC Radar 4G features a slightly larger 3.8-inch Super LCD capacitive touchscreen with 480 x 800 pixels resolution, which is protected by Gorilla Glass display.
Customers who prefer purchase the HTC Radar 4G without having to commit to a new two-year plan will have to pay $439.99 (320 ER) upfront.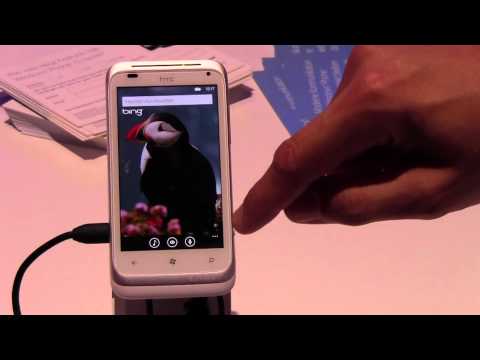 Play Video