As expected, Google has unveiled its updated music service. Now simply dubbed Google Music, it incorporates the music cloud locker introduced last spring and a new music download store.
Google Music is only available in the US and is integrated with the Android Market. The only way to buy new music, for now, is to go to the Market website, but the Market Android app should be getting a music section within a few days.
"Today, the beta service evolves into a broader platform: Google Music. Google Music is about discovering, purchasing, sharing and enjoying digital music in new, innovative and personalized ways," Andy Rubin, senior vice president for Mobile, the head of Android, announced.
"Google Music helps you spend more time listening to your collection and less time managing it. We automatically sync your entire music library—both purchases and uploads—across all your devices so you don't have to worry about cables, file transfers or running out of storage space," he explained.
The new download store offers some 13 million tracks from three of the four big record labels, Sony Music Entertainment, Universal Music Group and EMI (which is now part of Universal) as well as from over 1,000 independent labels and from indie distributors like IODA and The Orchard. The big name missing is Warner Music Group.
Any song you buy from the store will immediately be available for streaming and download in the Google Music web and mobile app.
The Music Beta by Google cloud locker service sheds its beta label and is now simply part of Google Music. The service continues to be free and offers to store up to 20,000 of your songs in the cloud to be accessible anywhere.
The catch is that, unlike the recently launched iTunes Match, which is not free, you have to manually upload all of your existing music to Google Music. If you have thousands of songs that's going to take a few hours maybe even a few days.
The one interesting thing about the new music store is that you can share songs on Google+. If you buy a track, from the Google Music store, you can share it on the social network.
However, only the people you have in your circles will be able to listen to it in full and only once. Everyone else will get a preview, ranging from 30 to 90 seconds.
Overall, Google Music is a solid offer, it integrates your existing music, it's available anywhere via the website, it integrates with your Android device and you even get to share some songs.
But it's nothing we haven't seen before. In fact, it's pretty much the same thing Amazon is offering via its MP3 Store along with Cloud Drive and Cloud Player and what Apple is offering via the iTunes Store and the new iTunes Match.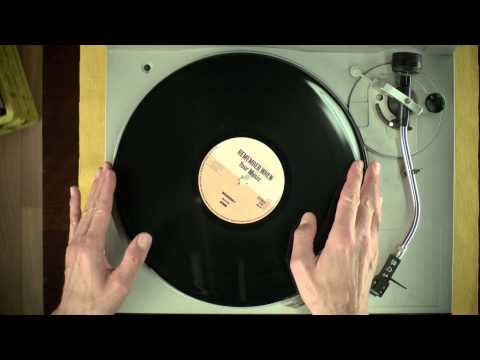 Play Video