Google has just taken the wraps off its latest Android version, which is called "L." There's no Lollipop or Lemonhead or anything of that sort, it's simply called Android L.
Android L is the biggest and most important update since the launch of the mobile platform, Google claims. There are so many things included in Android L that have been made possible thanks to Google's engineers and to its partners that it took the company one hour and a half just to scratch the surface of what had been added.
The first and most obvious change is the design. Google has changed its design philosophy and has introduced a new concept in Android L called "material design," which was previously known as "Quantum Paper."
"Material design" is a new paradigm that changes the way users interact with their device. The Android L's new UI looks fresher, cleaner and more stylish. Also, there are new animations right within the apps, but also between them.
Another new design-related feature that's now part of the Android L platform is the amazing elevation value that offers users a unique perspective to various elements of an application.
The virtual light sources now cast real-time shadows behind objects, while the overall design is now capable of reforming itself dynamically when responding to motion and touch with various animations.
The Recent UI has been completely redesigned to look like cards that users can browse and stop at the application they want. The card-like layout looks really impressive especially due to the shadow and depth effect applied by Google.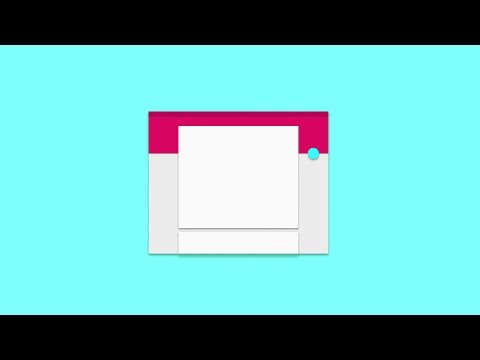 Play Video
And good things keep coming. The Notifications area has been enhanced as well. One of the most important aspects in a phone, the notifications, is now enabled to appear on the lockscreen, but you can actually interact with them without having to unlock your phone.
Notifications appear directly on your lockscreen and they are sorted by categories, like messages, calendar events, missed calls and so on. You can dismiss them directly from the lockscreen with a single swipe or you can interact with them by double taping. Obviously, you can also unlock your screen by swiping from bottom up if that's what you wish.
With Android L, users will be able to take or dismiss a call while using an application or playing a game. Your activity will not be interrupted by a call, instead a notification will appear on the upper part of the screen where you will see who's calling you, then you can decide if you want to answer or not.
Basically, Google turned all these important areas of its ecosystem into interactive features that respond to your usage habits.
This means that Android L will run exclusively on ART compiler, which translates into double the performance of Dalvik's when it comes to running apps, more efficient RAM usage and support for 64-bit.
The 64-bit support means that handset makers can now fit in 4GB of RAM inside a smartphone, but that also means compatibility with new ARM instructions, basically a lot more power.
Last but not least, Google has said that the recently announced Android L Developer Preview will be available for download for Nexus 5 and Nexus 7 (2013) owners beginning tomorrow, June 26.