Google launched Oppia, a brand new online education tool. The open source project will help achieve the goal of making it easy for anyone and everyone to create online interactive activities that can serve an educational purpose.
These activities are dubbed "explorations" by Google and they can be built by multiple individuals, without any type of programming required.
The project models a mentor who poses questions for the student to answer and based on the responses, the mentor decides what questions to ask next, what feedback to provide or whether to move on to something new.
One of the really cool features that Oppia brings to the table is the ability to join together multiple people from the world to create and collaborate on explorations through a simple web interface.
The service finds out how learners interact with it, which should make it easy for authors to notice and fix any issues in an exploration. For instance, the system may not respond adequately when learners give the right answer to a question, which means that a new path must be implemented.
"Oppia knows how to deal with numeric, text, and multiple choice inputs, as well as some more specialized types such as a clickable map and a code evaluator. We've also built an extensible framework that lets developers extend the range of input types that Oppia can understand," Google explains.
The explorations created through Oppia can be embedded in web pages through a very specific process that can involve specifying the version.
Oppia was built using Python and AngularJS, as well as the Google App Engine. The source code is available for download.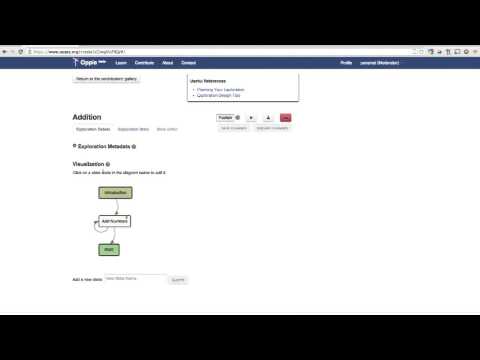 Play Video
There's no hint as to how much Google plans to become involved with Oppia, especially since there's a disclaimer noting that Oppia is not a Google product. This most likely indicates that the company hopes for the community to take over.
Over the years, Google has been quite involved in education and online education systems in particular. The company has pushed for lawmakers to help fund schools and universities, hoping to get them to provide technological support for classrooms.
Particularly, the company believes that in order for students to be prepared for the future, they need to be familiar with the latest technology, such as tablets. The company has also been one of the main supporters of a program that teaches children how to code, hoping to shape the future programmers of the world.