The next major Android release might become available in late 2012, Mountain View-based Internet giant Google confirmed at the Mobile World Congress in Barcelona.
Nothing was specifically announced on the matter, but things that we were already expecting have been confirmed.
Hiroshi Lockheimer, vice president of engineering for mobile at Google, told Computerworld that the company was indeed planning to make the next flavor of Android available in 2012, but did not offer a specific release date for it.
"After Android 4 comes 5, and we haven't announced the timing yet, which we're still sorting out," Lockheimer reportedly said. "There's a lot of engineering work behind it still, and there's also just the question of how to time it."
He also noted that Google was working on bringing a new Android release each year, and that small updates would be delivered before that.
If so, it means that Android 5.0 might not be released until fall, but that we will see updates such as Android 4.1 made available before that.
Android 4.0 Ice Cream Sandwich was launched in November, which points at a similar launch timeframe for the next Android release, but changes might occur, it seems.
One thing that appears to be certain, however, is the fact that the next Android release will be called Jelly Bean.
In fact, Google appears to be already teasing the next version of Android in its booth at MWC 2012. The photo attached to the left, courtesy of The Verge, confirms that.
Recently, Google was rumored to plan the release of Android 5.0 in the second quarter of the year, with optimizations for tablet PCs. A similar rumor emerged in December, claiming that the OS would be dubbed Android 4.1.
Google has yet to make any plans on the upcoming OS flavor official, but it might not be too long before that happens. Keep an eye on this space for more on the matter.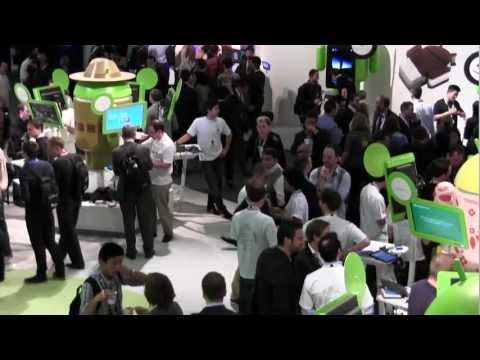 Play Video