With Google+ Communities launching alongside the Snapseed app for Android, Google+ boss Vic Gundotra is on the offensive promoting the new features, as he should.
He talked a little about Communities and what they mean for Google during an interview at the SMX Social Media Marketing 2012, but he also touched on other issues related to Google+.
Obviously, he's very optimistic about the product, he would be, and said he is very surprised by how fast and how much it grew.
Even his wildest predictions turned out to be cautious. For example, he believed Google+ would end the year with 400 million profiles, the site is already at well over 500 million.
Again, this is coming from Vic Gundotra, he's not going to tell you that Google+ is underperforming.
One particular comment is getting the most attention, though. Up to the point Google+ launched, he was active on Twitter but stopped tweeting since.
It was assumed that this was in support for the product he was leading, but it turns out he was asked to stop tweeting by his "boss" after the notorious "Two turkeys do not make an Eagle" tweet. He was referring to the Microsoft and Nokia partnership.
The tweet went viral, too viral for Google's liking, and Gundotra was asked to stop tweeting altogether.
He didn't say who asked him, but since he's senior vice president at Google and leads one of the big groups within the company, he only has one real boss, Larry Page, who was about to take on the role of CEO at that time.
Granted, it probably wasn't that much of a punishment and he would have given up on Twitter anyway. Today, he's one of the most popular users on Google+ with almost 3.6 million followers, so he's probably not missing Twitter that much.
The video isn't high quality, but it's the official one. The interview starts at around the five-minute mark.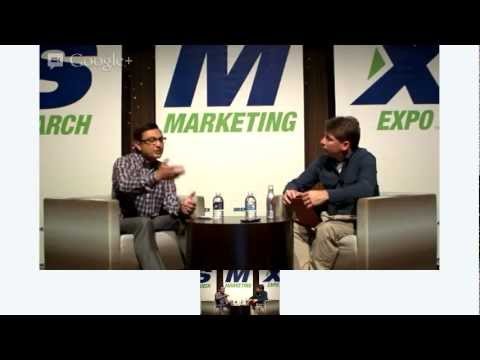 Play Video