Google has moved forward with its plans to change some things about Google Drive. The service will now feature the same interface both on desktop computers and on mobile.
The new user interface comes packed with a "New" button that works both for creating new documents and for uploading files. The new Drive also comes with a cleaner grid view, as well as a list of recently used folders and a simplified toolbar. Google has decided to change things a bit in the way the "details and activity" sidebar looks like.
While many will criticize Google for the changes, the company says that Google Drive will be much easier to use by those who are visually impaired, which is, of course, a perfectly valid reason.
"We are committed to making Drive useful for everyone. This includes having it localized in over 70 languages and, with this latest update, making Drive much more accessible for our blind and visually impaired users. The new Drive includes improved keyboard accessibility, support for zooming and high contrast mode, and better compatibility with screen readers," Google wrote in a blog post.
The Internet giant says that in the coming weeks, users will be offered the opportunity to try out the new Drive, which will bring not only a new look, but also better performance and an added ease to access the recent activity area, share content or enable offline access.
"For you organizational fiends, you now have three easy ways to take group actions on multiple files: right click on the selected files, use the menu above the file area, or simply drag the group to a new location in Drive," Google points out.
Mobile users of Google Drive will soon notice that the tool has gained some speed and has become easier to navigate. The company says that it has sped up background syncing and the new mobile app makes it easier to find and quickly open files.
Google has added a range of new features in the Drive app that enable people to see who has access to files, to view recent changes or to copy links to share with more people.
The company has been working hard to make its Drive tools easier to handle and to access in order to attract more users and to make its cloud storage service more popular among Google users. As mentioned, the changes will be rolled out over the next few weeks, so they may vary when you see them.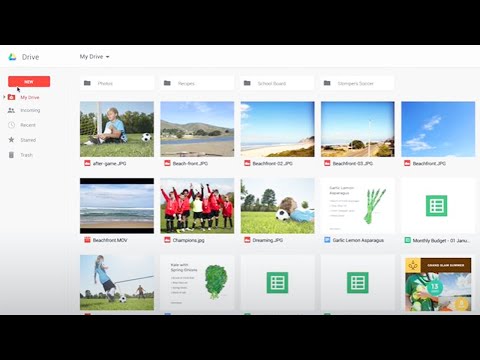 Play Video