After the very successful multiplayer beta stage for God of War: Ascension, Sony has confirmed that it's going to release a special single-player beta stage for the game in February and has just revealed a special teaser trailer with brief gameplay footage from the story campaign.
God of War: Ascension is out in March and Sony has constantly promoted the all-new multiplayer mode that's included in the hack and slash game, culminating with an impressive beta stage that ran in the last few weeks for PlayStation Plus subscribers on the PS3 platform.
Now, Sony has revealed that its team at Santa Monica will release a special demo for God of War: Ascension that shows off the single-player campaign and the role Kratos will play in the new title.
Besides this impressive announcement, the company also posted a short description of the story in God of War: Ascension, so check it out below, via PS blog.
"Six months have passed since Kratos stood over the bodies of his wife and daughter, his hands stained with their blood – tricked by Ares into murdering the only people he ever loved. Swearing to avenge them, Kratos broke the blood oath that bound him to Ares… but oaths to Olympus are not so easily broken. This is where your journey in God of War: Ascension begins."
More details about the single-player mode and the upcoming demo will be shared by Sony until the end of February, when the free trial is set to go live on the PlayStation Store.
Besides these new pieces of information, Sony has also shared details about the God of War: Ascension Collector's Edition, alongside a photo with all the contents of the special version. It includes custom packaging, a Kratos Statue, a steelbook cover, as well as digital goodies, like a soundtrack, 48-hour XP booster for the multiplayer, a PSN theme and a PSN avatar pack.
Check out a new teaser trailer for the single-player campaign of God of War: Ascension below.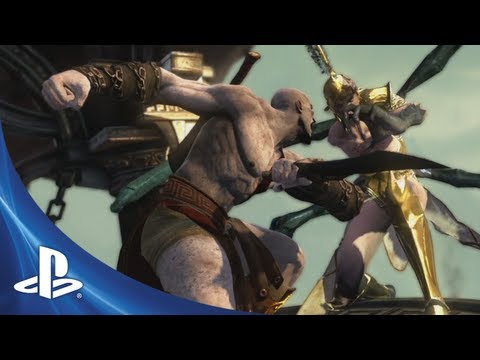 Play Video