Sony and its Santa Monica studio have just unveiled some fresh details about the multiplayer mode in their upcoming God of War: Ascension, this time confirming that players can align themselves with Ares, the actual god of war.
Ascension promises not just to tell a new story starring everyone's favorite rage-filled Spartan – Kratos – but also to deliver a special multiplayer experience that's never before seen in the franchise.
We already heard that players control different warriors who, depending on which of the four gods they align themselves with, can wield various powers.
Now, after seeing what the warriors of Zeus can do, Sony has posted some fresh details, alongside a video, showing what those who pledge allegiance to Ares can do.
"Warriors who align with Ares are brute force tacticians dealing a devastating array of up close attacks. These Warriors will also harness magic abilities that unleash a fiery rage, great for close quarters combat," God of War: Ascension's Director, Todd Papy, wrote on the PS blog.
"Warriors of Ares are juggernauts who excel in close-range combat and employ powerful items that can boost their attacks, or cripple the defensive capabilities of surrounding enemies. In other words, if you like "jumping into the fire," then aligning with Ares should be your first step."
What's more, Papy also detailed the special Relic mechanic that will be present in the online mode, as players can spend XP on getting or upgrading different relics that provide various bonuses.
"The more XP you earn in Multiplayer, the more opportunity you will have to purchase and upgrade powerful Relics. Relics will enhance your weapons and armor, and generally improve (and reward!) your mastery over close-quarters combat. Replenish your health after a successful throw, or increase your damage after every brutal kill. Choose Relics that reward your style of play to become a true warrior of Ares."
You can check out a gameplay video starring Ares' warriors in God of War: Ascension below.
Look forward to a beta stage for the multiplayer mode this winter and to the game's release in March, 2013.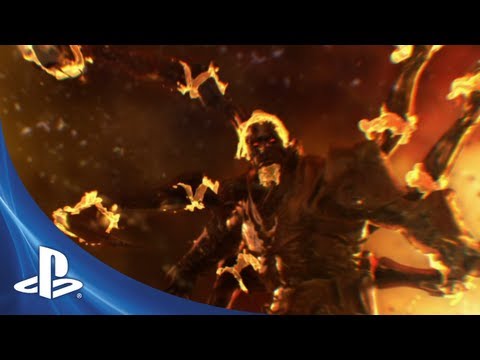 Play Video