The development team at Sony Santa Monica says that the multiplayer beta stage for God of War: Ascension is set to start on January 8 of next year, allowing players to experience the new modes and see the way characters can be customized before they are taken into battle.
Those who want to take part need to have PlayStation Plus service membership and then participate in the Rise of Warrior experience, which includes extra items for the game and more downloadable content that's linked to the single and the multiplayer of the next God of War.
The beta stage will include the Team Favor of the Gods mode and the previously unavailable Favor of the Gods mode, which is free-for-all.
The developers at Sony Santa Monica say, "In both modes, you'll fight to reach the requisite number of favor points from the Gods, earning points via kills, bonus brutal kills, opening chests, capturing domination points, and, if you're skillful enough, performing executions using the Spear of Olympus. Check out our Beta page for tips, scoring details and more."
Gamers will be able to play the multiplayer modes on the already seen Desert of the Lost Soul map, which includes the Titan Polyphemus, and the team is also adding the Forum of Hercules, which is based on the Hercules Arena of previous games.
Those who take part in the God of War: Ascension beta will also get to play through the tutorial level in order to be tested by both Zeus and Ares and see what options they have when it comes to character development.
Sony Santa Monica is emphasizing the fact that the beta might still have some bugs and that the game will rely on feedback from the fans in order to improve the experience.
God of War: Ascension arrives on the PlayStation 3 during the first months of 2013.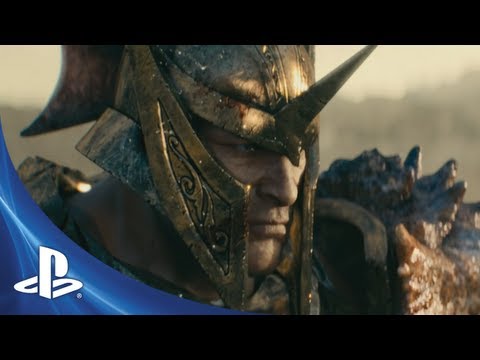 Play Video