Samsung's Galaxy smartphones have been recently said to be vulnerable to a specific exploit that could result in the entire device being wiped clean from the browser through the use of a USSD code.
However, it appears that Samsung was actually capable of patching the USSD exploit, and that most of its Galaxy S III devices are safe from it.
Moreover, it appears that the issue does not affect Android 4.1 Jelly Bean-based smartphones at all, and that Samsung Galaxy handsets powered by this platform release are indeed safe.
The guys over at Android Police also note that software updates that Samsung has recently pushed out to its Galaxy S III devices were meant to resolve the issue.
Units in the United States, such as the model currently up for sale on AT&T's network, are not affected. The video embedded below is proof of that.
It seems that Samsung actually issued an update for the international flavor of the Galaxy S III handset as well a while ago, and that the software also resolved the aforementioned bug.
Additionally, it should be noted that Galaxy S III units were not the only one said initially to have been affected by the issue, but that the exploit does not seem to work on many of them at the moment.
According to said news site, the problem actually resides in the Android platform, but manufacturers haven't distributed the necessary patches for it in due time.
Although many phones are currently unaffected by the issue, there is still a wide range of them that are vulnerable to the exploit, including Samsung Galaxy devices.
Hopefully, it won't take long before they will receive the necessary patches as well, considering the fact that the exploit is a critical one. After all, no one likes to have his/her phone wiped out when less expecting.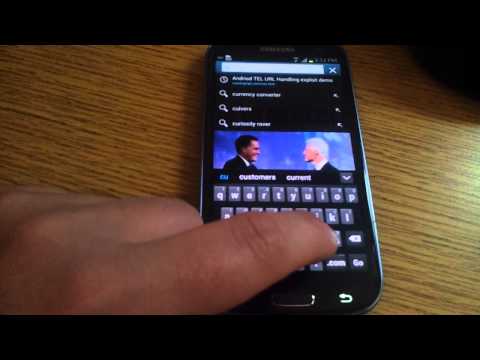 Play Video