When we say augmented reality, we usually speak about eyewear with special 3D properties, which can paint a new world on top of the real one when put on. GRiTworks promises to do something similar to our hearing.
GRiTworks, Inc., a completely new company that wants to score big in the audio industry, has posted its first project on Kickstarter.
The project describes the GRiT augmented reality earphones, which "emPOWER you to use your portable audio devices in more places, activities and with greater comfort than ever before."
Their main asset is the AMBi Technology, which provides "awesome sound quality" by picking up outside sounds (via microphones) and introducing them to the audio mix.
AMBi also gives complete control over what wearers hear. If they want to hear nothing but the earphone streams, they can do so.
If, however, they wish to be fully aware of their surroundings, they can turn on AMBi and "meld" the outside sounds and noise with the music or voice in the earphones.
There is even an AMBi App that can adjust how much external sound makes it through the microphones, how loud it is, etc.
In the demo and explanation videos, which we have embedded below for your convenience, GRiT compares the process to a DJ speaking over the two songs he or she is mixing: all three sound sources mix together in an acoustically-pleasing way.
Right now, the AMBi app has four steps. The far left option prioritizes the audio coming from the headphones, while the one on the far right lets outside noise/voices/cars be heard over it.
"We just took every aspect of earphone design that was important to people on the move and tried to improve upon it. What we created in the process are earphones that offer an un-matched combination of sound quality, sleekness, comfort, utility, and awareness," GRiTworks explains.
GRiTworks needs $100,000 to get the project off the ground (74,370 Euro according to exchange rates). Go here to read more and make a pledge if it comes down to it.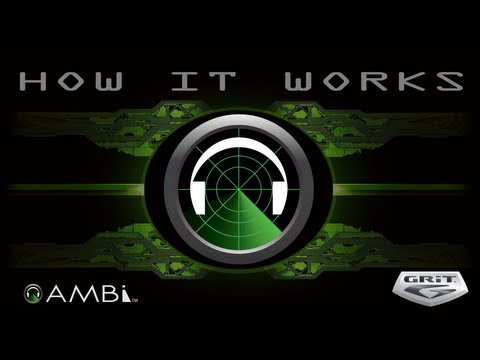 Play Video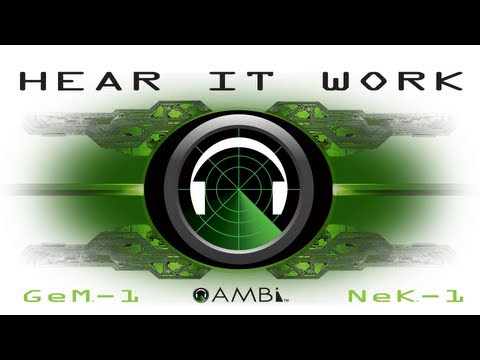 Play Video