On its 15th birthday (almost) Mozilla released Firefox 20 to the stable channel, a nice round version number to go with the occasion. The big new feature in Firefox is per-window private browsing, a huge improvement to a feature that is quite useful on occasion.
Also new is the integrated download panel, Mozilla's been working on this for years, quite literally.
There are some performance improvements, as usual, and some new features under the hood for developers to use.
Per window private browsing makes it possible to open a private browsing window without closing all of your existing tabs.
This may not seem like much, but having to switch back and forth between private browsing and regular browsing was an annoying limitation, one that led a lot of users to stop using the feature altogether.
Likewise the new download panel, it may not be a hugely important feature, but this is the first major improvement to the download manager since Firefox was introduced.
The new panel is part of the toolbar, it pops up when you use it, it has a download time estimate, overall, it's fairly useful though something that should have been implemented for years now.
Firefox 20 also comes with a new JavaScript profiler for developers to go hand in hand with the also new support for clear() and Math.imul, part of the ECMAScript 6 (JavaScript 6) draft specs.
Mozilla also finished the UI for granting access to the mic and webcam to web apps that use getUserMedia, part of WebRTC, in the latest Firefox. The technology has been supported for a few months now, but the user facing components were still missing.
HTML5 Canvas now supports blend modes, so developers can achieve some interesting graphic effects straight from the browser.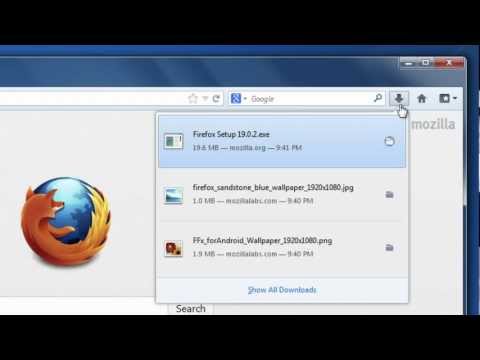 Play Video