Elitegroup Computer Systems has formally launched a Windows 8-ready all-in-one computer called G24, although it might be more accurate to say that the company has updated it.
A G24 all-in-one was released back in early January, 2013, but there wasn't much cause for fussing over it at that time.
The computer is no longer an ordinary AiO though. ECS made sure of that, and even made a press release to let everyone know.
The G24 now has a 23.6-inch edge-to-edge LCD (liquid crystal display) with 10-point multitouch capability. Very good for Windows 8, whose user interface heavily exploits touch technology.
Interchangeable Thin Mini-ITX motherboards are another thing that ECS specifically mentioned here. The wider range helps the system serve more market segments than usual.
To elaborate, while the newcomer can very well serve as a home media center and PC, it is suitable for business productivity tasks, digital signage, public information, advertising in shopping malls, etc.
"The delicate touch screen can swipe the programs freely and also become an intelligent platform for information sharing and entertainment," ECS says in its announcement.
Then there is the full HDMI capability. While all-in-one computers have all the data they need on their HDD or SSD, they can also act as HDTVs if they have the required video inputs.
The HDMI port will make sure that owners, or visitors, will be able to stream films and other media to the G24 from their tablets or laptops.
Furthermore, ECS included a hot-swap bay, of all things, on the right side, for optical drives, although it is possible to put an extra 2.5-inch potable hard disk drive (HDD) or solid-state drive (SSD) there as well.
Sadly, ECS did not reveal the price of the 23.6-inch computer for some reason, or even the ETA (estimated time of arrival).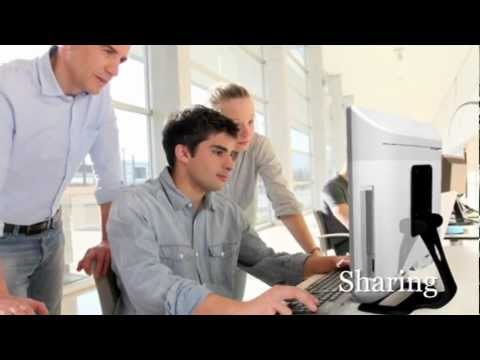 Play Video