Dreamfall Chapters: The Longest Journey still has 15 days to go on Kickstarter, but the developers at Red Thread seem to already have a sizeable chunk of the game up and running, giving players a chance to take a look at the city hub of Europolis.
The video that the developer released is filled with footage taken from the current pre-alpha version of the game.
Ragnar Tornquist, the project director, tells Rock, Paper, Shotgun that "We have several 'pockets' of free-roaming adventure gameplay, and Europolis is one of them — Marcuria, in the magical world of Arcadia, is another. Players can explore, experience the environment, story and characters in a non-linear fashion, and decide their own pace before they push the main story forward."
The developer describes Europolis as one of the most interesting locations of Dreamfall Chapters: The Longest Journey, mixing influences taken from current cities, mostly Berlin, and adding a healthy dose of skepticism about their future evolution.
He adds, "Europolis is the dark and rotten heart of this new Europe. The giant megalopolis stretches from former Poland in the east, across all of Germany, and to the Netherlands in the west, encompassing the Baltic nations and most of France."
Tornquist also reveals that the team is also working hard to make other game locations, including Marcuria, feel unique and inspired by real world areas.
The game will offer some political commentary, but Red Thread does not want to impose any themes on the player, preferring to give them the space to approach the game with their own baggage.
At the moment, Dreamfall Chapters: The Longest Journey has surpassed its original Kickstarter funding goal.
If gamers continue to support the team and donate, Red Thread promises to deliver more locations to explore, a deeper story, and support for the German and French languages.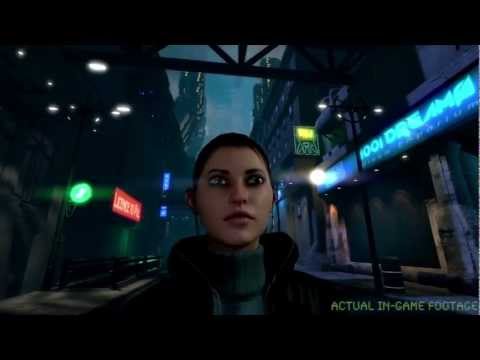 Play Video