Microsoft has just confirmed that its new Xbox One June system software update is rolling out as we speak to consoles around the world, bringing a suite of fresh features, from external storage support to the ability to use real names on Xbox Live as well a bunch of other entertainment-oriented improvements.
The Xbox One came out back in November of last year and, while it hasn't been doing so well in terms of sales, even forcing Microsoft to debut later this month a cheaper version of the console without the Kinect sensor, the company is still dedicated to its device.
Now, a brand new firmware update has just been released, in the form of the June one, which brings a suite of different improvements to the whole console.
More specifically, the Xbox One June system software update includes support for external storage options, meaning players can plug into their console's USB 3.0 slot a hard drive of over 256GB of capacity.
"It couldn't be easier to increase your storage capacity of games and apps with the external storage support features we're bringing in June. Your Xbox One system will soon support up to two external hard drives at once. Simply plug in your 256 GB or larger USB 3.0 external hard drive and once formatted, copy and move games, apps and game add-ons to increase your storage capacity at home," Microsoft said about the new feature.
Besides this major improvement, Microsoft is also altering some core features of its Xbox Live online service, as users can opt to share their real names with their friends and followers, so that they can be identified more easily.
The Xbox Live Gold subscription is also getting overhauled, as it's no longer necessary to have it if you want to access entertainment applications like Netflix, HBO Go, Hulu Plus, or Twitch.
Gold membership will, however, be mandatory for Xbox One owners who want to access the new free Games with Gold program on the new console. This month's two free games, Halo: Spartan Assault and Max: The Curse of Brotherhood, are now available as free downloads via the Xbox Live marketplace.
Last but not least, the new system software update for Xbox One expands on the features of the SmartGlass companion application, which can be used to interact with OneGuide and TV content, as well as to reorder pins on the Xbox One dashboard and many other things.
The new June firmware update for Xbox One is rolling out as we speak and you can download it via the Xbox Live online service if your console is connected to the Internet.
Check out a video walkthrough of its main features below, via Xbox Wire.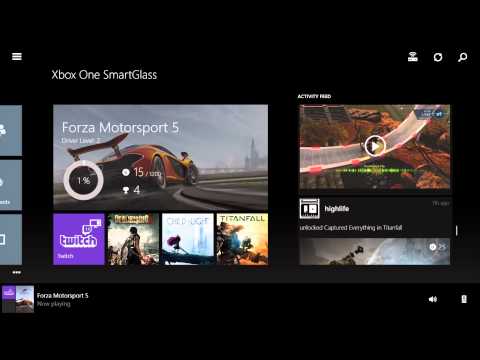 Play Video