Feral Interactive has launched F1 2012, the highly-anticipated FORMULA ONE racing sim for OS X. The game has been developed by Codemasters Birmingham and published by Codemasters for consoles. This is the first popular F1 simulation game to ever hit the Mac.
F1 2012 boasts a Career Mode, and Season Challenge offers the Formula One season into ten races. Feral describes it as a "thrilling simulation of the world's most exciting motorsport." For a smooth gameplay experience, players will need to pack some high specs.
Minimum system requirements include a 2.0Ghz processor, Mac OS X 10.7.5, 4GB of RAM, 12GB of free hard disk space, a 512MB graphics card, and a keyboard.
The recommended specs are: 2.4Ghz CPU; Mac OS X 10.8.2; 8GB of RAM, a 1 GB graphics solution and a game pad.
As it is always the case with Feral-ported Mac games, some graphics cards are not supported, including the ATI X1xxx series, ATI HD2xxx series, Intel GMA series, Intel HD3000, NVIDIA 7xxx series, NVIDIA 8xxx series, NVIDIA 9400 and NVIDIA 320M.
F1 2012 sells for $49.99 in the US, £29.99 in the UK, and €39.99 across Europe. The game is available as a digital download via Codemasters.
Embedded below is the F1 2012 launch trailer which captures some of the visual and physics breakthroughs made for the F1 series.
"Reflecting the hugely competitive current season, the video showcases stunning wheel-to-wheel racing at authentically and beautifully realised circuits, including dramatic night racing at Singapore and drivers battling the weather at Spa," according to the developers.
Feral also confirms that F1 2012 will feature full RaceNet integration. The feature will be enabled through an "automatic downloadable update" which the developers will make available in the near future.
"Gamers will be able to extend their F1 2012 experience by participating in weekly RaceNet Events, comparing their lap and race times with friends and the wider community and tracking their progress in-game with slick infographics," according to the makers of F1 2012.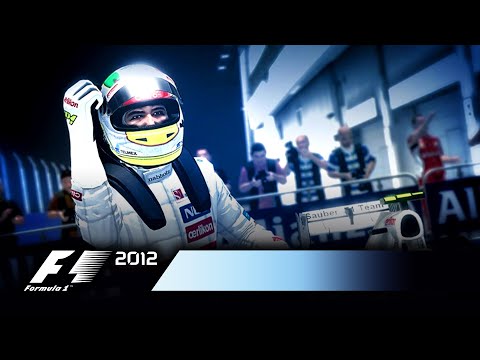 Play Video